Range Rover Reliability

Range Rover is known for being highly dependable when traveling around town or off the beaten path. The vehicle also has plenty of features to help keep you protected when driving around Albuquerque, Rio Rancho, or South Valley.
Below, we'll tell you all about Range Rover reliability through a variety of categories:
Performance
Safety
Technology
Read through our informative guide, and feel free to contact us at Land Rover Albuquerque if you have any questions.
Dependable Performance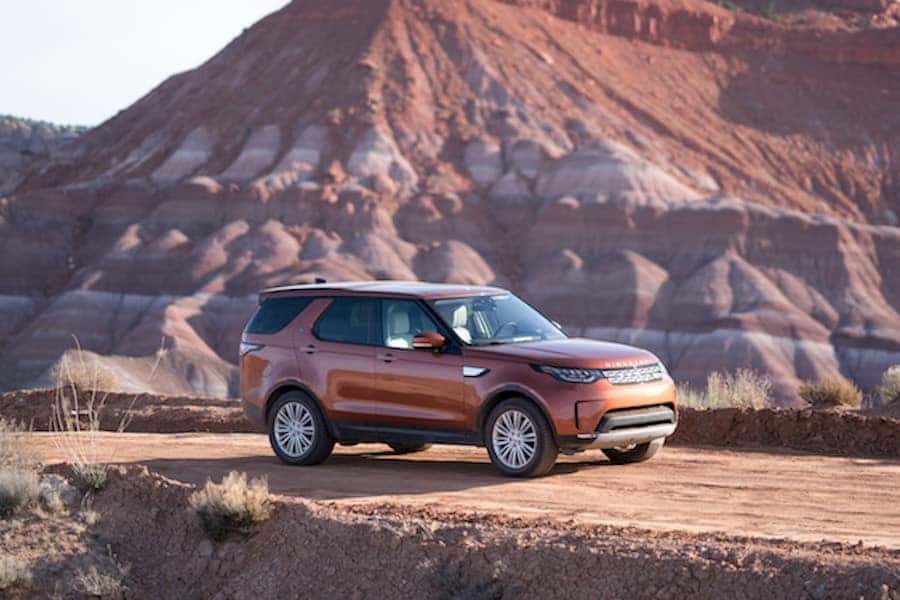 Range Rover is known for having reliable performance, both on- and off-road. When traveling on the city streets or open highways, you get a smooth ride and composed handling.
You also get powerful engine options and impressive fuel economy ratings. For instance, the vehicle offers a 5.0L supercharged V8 engine that churns out 557 horsepower and 516 lb-ft of torque.
The Range Rover is also available as a plug-in hybrid electric vehicle (PHEV). This model allows you to drive up to 29 miles on a single full charge. Plus, it has several features to help maximize fuel economy.
The Range Rover PHEV has Parallel Hybrid Mode as the default driving mode. This combines gas and electric drive. You can then optimize a battery charge or fuel economy by utilizing two alternative charge management functions:
SAVE function: Prevents the battery charge from dropping below a pre-selected level.
Predictive Energy Optimization (PEO) function: You first enter a destination into the navigation system. Based on the length of the route, the system can intelligently switch between the electric motor and gas engine to optimize fuel economy.
Off-Roading Capabilities
Range Rover vehicles also offers many technologies to adapt to any road surface.
There's Terrain Response®, for example. It comes with various manual settings, including:
Grass/Gravel/Snow
Mud and Ruts
Sand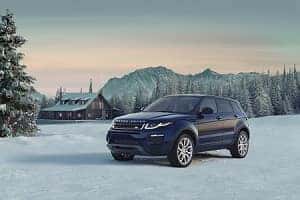 Plus, available Terrain Response® 2 will automatically choose the appropriate setting to match the demands of the terrain.
Another useful feature is All Terrain Progress Control. This system helps you set and maintain a certain speed when traveling on mud, wet grass, and other slippery surfaces. It operates like cruise control, but functions between 1 and 18 MPH. As a result, you can concentrate fully on steering your way through any potential obstacles.
Furthermore, these vehicles have an Electronic Air Suspension. With this system, you can raise the ride height quickly, so the SUV can easily drive on some very uneven surfaces. You can even lower the vehicle to easily load items inside for your next off-roading adventure.
Active Safety Features
The Range Rover lineup has lots of driver-assisting technologies available to help alert you to things you might miss while driving. One of them is Lane Keep Assist, which applies gentle corrective steering when you start to unintentionally drift from your lane. This is so you can get back to the center of your lane safely.
There's a Driver Condition Monitor, which can sense if you start to feel drowsy through various driving patterns. It'll then send an early warning if you need to take a break.
There's also an Emergency Braking system, which will display a warning if a frontal collision is likely. If you don't react in time, the system can apply the brakes for you.
In addition, there are lots of active safety features that'll help prevent an accident from occurring. They include:
Dynamic Stability Control
Electronic Traction Control
Anti-lock Braking System
With these safety features in place, you'll have an automobile that you and your loved ones can rely on.
Check out our Range Rover Reviews to learn more about your favorite models.
Passive Safety Features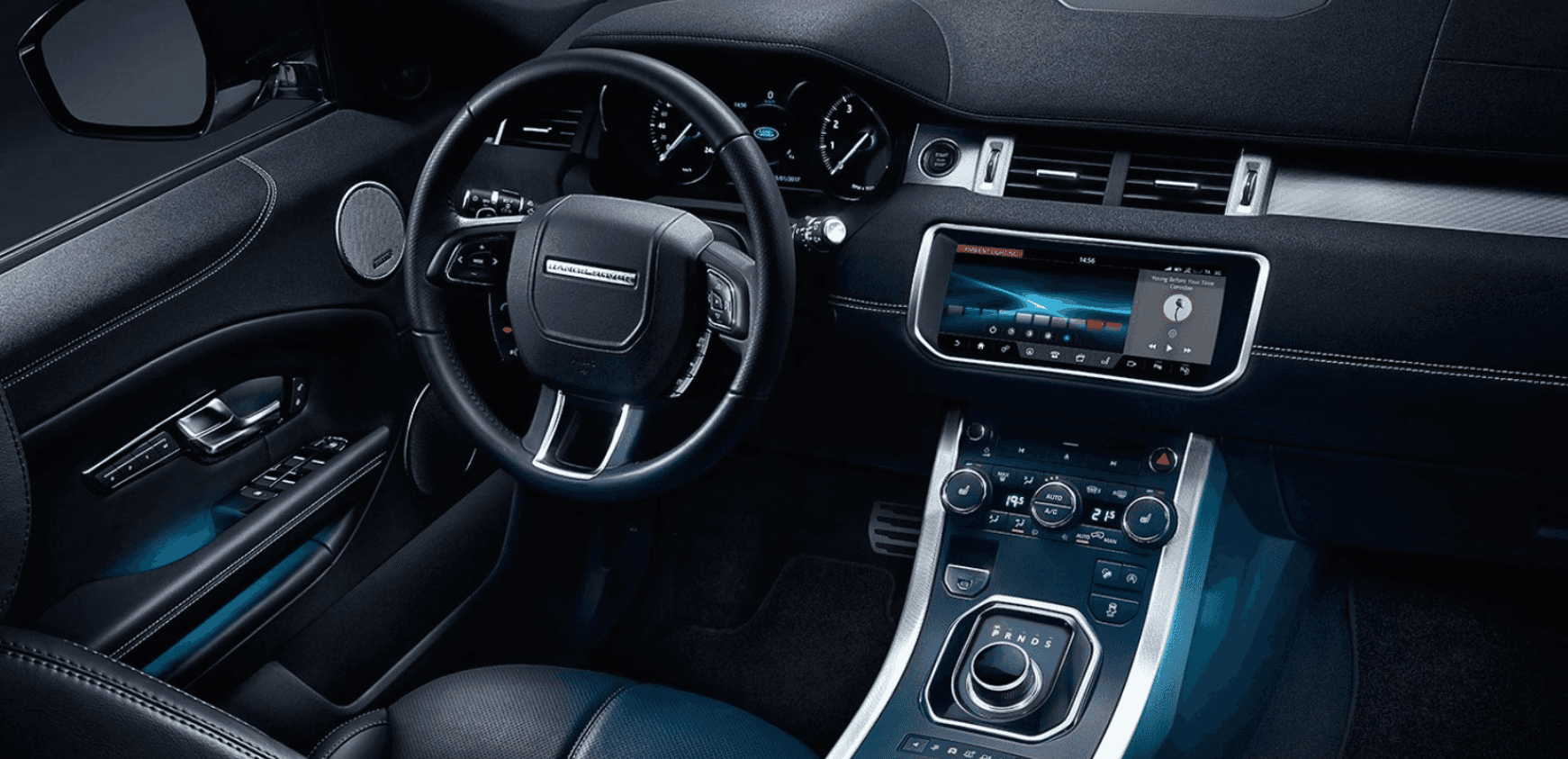 In the event of an accident, this dependable luxury SUV can help protect you with its all-aluminum body. The unibody shell is lighter, stronger, and more sustainable than in past models. Plus, it delivers great stiffness and refinement as it withstands the same off-roading impacts as other Land Rover vehicles.
Not only that, but the Range Rover model has an advanced airbag system that includes:
Frontal airbags
Curtain airbags with a rollover sensor
Driver's knee airbag
With these in place, the vehicle can help keep everyone nice and protected.
Plus, if the car happens to roll over, then the roll-over protection system will deploy two aluminum bars vertically from the rear bodywork within 90 milliseconds. This is to create a space for occupants, so they don't get seriously hurt.
Reliable Technologies
Many technologies found inside a Range Rover are used to stay connected and entertained. However, they can also be of great assistance in emergency situations.
For example, the vehicle comes standard with lots of protecting high-tech features, such as:
Land Rover Optimized Assistance: If the car breaks down, you can make a direct call to a Land Rover Assistance team by pressing a button on the overhead console.
SOS Emergency Call: In the event of airbag deployment, you'll be automatically connected to an emergency response team. They'll notify emergency services to your location and have help sent to you right away.
Vehicle Status Check: You can use your smartphone to remotely check your current fuel level range. You can also see where your vehicle is parked and get on-foot directions back to it—especially helpful in large parking lots!
Furthermore, this luxury vehicle comes standard with Navigation Pro and Connect Pro. You can see 2D or 3D maps crystal clear on the car's display screen. Plus, with Real Time Traffic Information, you can get from Point A to Point B efficiently.
Explore the Range Rover Reliability Today
As you can see, the Range Rover has lots of characteristics that make it highly reliable. To learn more, schedule a test drive at Land Rover Albuquerque. You'll get to experience the vehicle's features for yourself and how they'll enhance your drives around Albuquerque, Rio Rancho, and South Valley.
Don't wait. Test drive the Land Rover Range Rover today!