Land Rover Off Road
Land Rover vehicles are designed for exploring. These incredibly capable models are equipped with some of the best off-roading equipment in the industry as well as other helpful features that are sure to make each adventure smooth and enjoyable.
On this page, we at Land Rover Albuquerque will introduce you to the many off-road capability features that Land Rover vehicles have to offer. Shoppers in the areas of Albuquerque, Rio Rancho, and South Valley should read ahead to learn more about how a Land Rover vehicle can transform your life in the unique and rocky state of New Mexico!
New Mexico Terrain
The state of New Mexico is made up of a beautiful mishmash of sky-tickling mountains, expansive plains, and mesmerizing deserts. At any given turn, you can be greeted by any combination of its unique flora and fauna. New Mexico is one of the few states in the continental United States that experiences extreme climate conditions of all kinds. In the southern part of the state, you'll find the beautiful and unforgivingly hot and dry Chihuahuan Desert.
The central part of the state, on the other hand, offers evergreen vegetation that blankets the Southern Rocky Mountains, where it's not uncommon to see snow many months out of the year. Up in the north, you'll find the expansive Llano Estacado, which translates to "shortgrass prairie."
Land Rover Off-Road Capability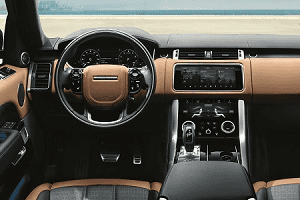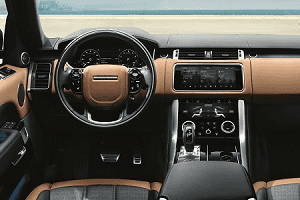 No matter where in New Mexico you're heading, you'll be able to conquer it with confidence with the many different off-road-ready features offered by Land Rover. Land Rover strategically designs features that are meant to be pushed to their limits so that you never have to be set back when you're heading out to explore.
For starters, many Land Rover models offer an available Terrain Response® 2 system. This system, which is offered in the 2019 Land Rover Discovery, smartly monitors your driving conditions and automatically adjusts what drive mode you're in to get you the perfect amount of power in each wheel, ensuring that you stay confident in all driving conditions.
Land Rover also offers a more advanced terrain monitoring system: The All-Terrain Progress Control feature allows Land Rover models, like the 2019 Land Rover Discovery Sport, to take some of the pressure off your hands, utilizing a low-speed cruise control mode. With this feature, you can stay focused on steering and getting around obstacles while this feature maintains a steady line of power.
Many Land Rover models also offer a standard or available all-wheel drive (AWD) system. This feature, which comes standard on the 2019 Range Rover, is designed to optimize traction, regardless of whether you're on a dirt road, the side of the mountain, or commuting to work on the highway.
Ready to Start Exploring?
As you can see, there's no better vehicle for your adventures throughout the areas of Albuquerque, Rio Rancho, South Valley, and beyond than a Land Rover vehicle. Come see what these vehicles can do for you—especially the 2019 Land Rover Discovery—by taking a test drive at Land Rover Albuquerque. Schedule yours today by giving us a call at the dealership!