Buy vs Lease

One of the major decisions to make when looking for your next vehicle is deciding how you're going to pay for it. Would you prefer to buy your new car and eventually own it? Or would you rather lease it and trade it in for a newer model at the end of your term?
There are certainly different factors to consider when deciding whether to buy or lease your car. That's why our team at Land Rover Albuquerque put together this guide for drivers like you in Albuquerque, Rio Rancho, and South Valley. We want to give you all the financing and leasing info you need in one convenient spot to help make the decision easier.
Keep reading to learn what it's like to buy vs. lease a vehicle, and feel free to contact us if you have any questions.
Is It Better to Buy or Lease a Car?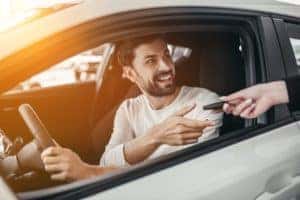 Buying or leasing your next car essentially comes down to preference. When you choose to buy a car, you make payments for a set loan term until the car is paid off. Once that's done, the title is given to you and you own the vehicle.
When you lease your car, you make monthly payments for a set term, but you don't own the car at the end of the term. Once the lease is up, you have the option to either buy it out or trade it in for a newer or different model and start a new lease.
The Pros & Cons of Leasing vs Buying
Whether you opt to buy or lease a car, you can take advantage of the many benefits of each. However, one may be a better fit for you than the other—and that's why we're breaking down the pros and cons of each option.
Pros of Buying a Car
There are plenty of advantages to buying an automobile. To start, you'll own the vehicle after it's paid off and have no more monthly payments—unless, of course, you choose to buy a new car.
Plus, there's no mileage restriction when owning a car. As a result, you can take that cross-country road trip that you've been dying to take with your friends or family.
You can also give your vehicle a bit of a makeover, if you'd like. Maybe you'd like to replace the cloth upholstery with leather. You might want to upgrade the sound system or add navigation. You could also decide that the body needs a new paint job. Either way, since the car is yours, you can change it up however you'd like.
Possible Buying Drawbacks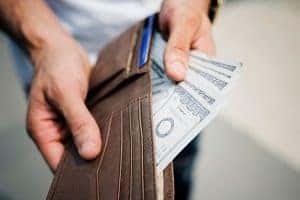 There are, however, a few drawbacks when choosing to buy your next car. Your car payments can be a bit higher than they'd be if you leased the vehicle because you're paying interest, taxes, and fees. Additionally, a larger down payment is often required at the time of purchase—anywhere from 10% to 20% most times.
However, those payments would only last until the vehicle is completely paid off. As we mentioned before, once the loan is paid off in full, that's it until you decide to buy a new ride.
Benefits to Leasing a Vehicle
There are also many great reasons to lease a car. For one, this option is good for people who like getting a new ride every few years. Since leases typically last about two or three years, it gives you the opportunity to enjoy the latest amenities and technologies.
Additionally, leases are often still under warranty since you're driving a brand-new car for just a couple years. As a result, you'll most likely be covered for a variety of maintenance or repair work.
Furthermore, when you lease a vehicle, your monthly payments are usually lower since you're only paying off the car's depreciation. You also typically don't need to put down as much initially when leasing vs. buying a car. In fact, in some cases, you don't need to put any money down at all.
Due to this, leasing gives you the opportunity to get a car with more features. If you want a luxury vehicle with heated seats, smartphone integration, and more, you could get one that fits within your budget.
Potential Disadvantages to Leasing a Car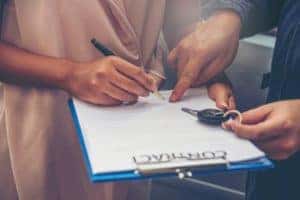 While there are many benefits to leasing a car, there are certain things you'll need to keep in mind.
First, you'll need to sign up for a mileage package before driving home in your leased vehicle. If you happen to go over those miles by the end of the lease term, you may need to pay a fee.
You may also need to pay a fee if your car experiences any major wear and tear. The vehicle itself needs to be in the same condition when you got it vs. bringing it back to the dealership. Therefore, you can't repaint the body, change the seating material, or anything of the sort.
Plus, leasing doesn't give you any form of equity, and you'll have a continuous car payment unless you decide to buy the vehicle out.
Learn More About Buying vs Leasing a Vehicle
As we've pointed out, there are many good reasons to buy or lease an automobile—and that's why it'll ultimately come down to personal preference and your budget.
If you'd like to learn more about leasing or buying your next vehicle, contact us at Land Rover Albuquerque for more information. We proudly serve the areas of Albuquerque, Rio Rancho, and South Valley, and we'd be happy to tell you more about your financing options.
Don't wait. Contact our finance team to buy or lease a car today!