Land Rover Maintenance Schedule

Land Rover vehicles are designed to rise above all types of travels around Albuquerque, Rio Rancho, and South Valley. However, you still want to keep up with maintenance, to ensure your automobile lasts a long time.
You may be wondering, though, when service is needed. There are several checks that can happen daily and weekly. There are also more major tasks done at specific mileage intervals, which we can take care of at Land Rover Albuquerque.
Read through this Land Rover maintenance schedule to see what type of work is needed for your vehicle. Then, contact us for service near you!
Land Rover Discovery Maintenance Schedule
Daily Checks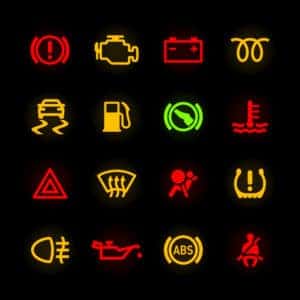 Once a day, you can check the following on your own:
That the lights, horn, turn signals, wipers, washers, and warning lamps are operating correctly.
That the seatbelts and brakes are working as they should.
Look for any fluid deposits underneath the Land Rover that might indicate a leak. If there are condensation drips from the air conditioning (A/C) system, that would be normal. However, any other leaks could signify a bigger issue, and should get looked at as soon as possible.
Weekly Checks
Then there are checks that can be done once a week from home. They include:
Engine oil level.
Engine coolant level.
Brake fluid level.
Screen washer fluid level.
Tire pressure and condition.
A/C system.
Every 15,000 Miles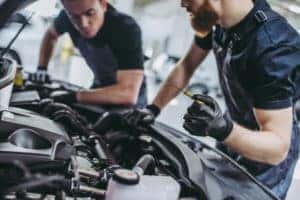 When your Land Rover hits 15,000 miles on the odometer, it's time for the first major maintenance work. This includes getting the following tasks completed:
Synthetic oil change.
Replace cabin air filter.
Inspect hood latch assembly.
Inspect exhaust system.
Inspect drive belts.
Inspect brake system.
Inspect on-board diagnostic system.
Reset service reminder light.
Perform road test.
Save on your next maintenance appointment with our Land Rover Service Specials.
30,000-Mile Check
After 30,000 miles, you'll follow the same format as the 15,000-mile check. Plus, you'll want to have the following components inspected:
Suspension
Wiring harness
Steering system
Seatbelt restraint system
Power steering hose
Fuel line
Driveshaft
Brake line and hose
You'll also want to have the brake system fluid changed.
After 60,000 Miles
The 60,000-mile check will include everything mentioned above. Plus, you'll want to have the brake hoses replaced at this point. This is so you your Land Rover can continue to run well for many more years and miles.
100,000 & 120,000 Miles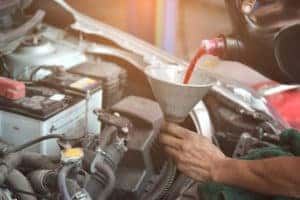 Once your Land Rover hits 100,000 miles, the above listed checks will be completed, in addition to the following:
Then, if your vehicle continues to run well after 120,000 miles, you can be proud that you kept up with the routine maintenance. It's at this point that you'll just need to add the following tasks to the service schedule:
Replace spark plugs.
Replace drive belts.
Where to Get Land Rover Maintenance
Whenever the odometer hits a significant mileage interval, you'll want to bring your Land Rover to our state-of-the-art service center.
Here, you'll find a team of highly trained and certified technicians. Not only does our team have years of experience, but they also have access to some cutting-edge equipment. As a result, your Land Rover can be running like new again in no time.
Plus, we'll use genuine OEM parts for any needed replacements. These are the same types of parts found on the assembly line when the Land Rover was first built. So, not only will it fit inside your model perfectly, but it'll help keep it in peak performance.
Schedule Service for Your Land Rover Today
If your Land Rover is needing any type of maintenance near Albuquerque, Rio Rancho, or South Valley, don't wait. Schedule service at Land Rover Albuquerque today!