What Is Tire Dry Rot?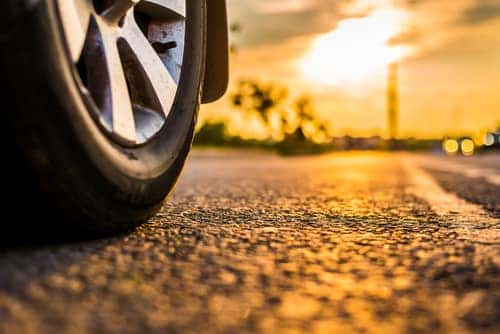 Tire dry rot is a type of decay that occurs when the oils in your tires evaporate and dry out; this may display as tread or sidewall cracking. Your tires may also become brittle and appear dull or gray in color.
If you notice these symptoms during your drives through Albuquerque, Rio Rancho, and South Valley, it's important to know what to do. That's why our team at Land Rover Albuquerque has put together this guide to answer the question, "What is tire dry rot?"


Schedule Tire Repair
What to Do if You Notice Tire Dry Rot
If you notice signs of dry rot, refrain from driving. Fractures in the tires' tread can lead to decreased traction, making them dangerous on rainy or dusty roadways. The sidewall cracking also makes them more prone to leaks and holes, which can lead to a blowout.
The best thing to do is contact your dealership's service center. The team of technicians there can advise you on the best course of action to attempt tire dry rot repair. If you caught this condition early enough, they may be able to fix the issue using a water-based sealant.
In most cases, however, the safest thing to do is replace your tires completely. Safety is our top priority, so our technicians will gladly help you choose a new set of tires with the proper size and performance indicators, and we'll even professionally install them for you on site.
Tire Dry Rot Prevention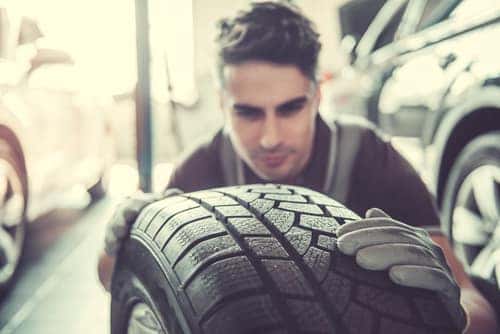 Dry rot is often caused by infrequent use or improper storage. If you plan to take a break from driving for a while, it's important to practice proper tire dry rot prevention. Whether you seldom drive your car or do so every day, there are certain things you can do to keep your tires in good shape:
Regularly inspect your tires:
It's a good idea to get into the habit of inspecting your tires at least once a month. This will make you more likely to catch any issues early on before they become bigger problems. You should also have your local service center observe them with every oil change, or roughly every 7,500 miles.
Keep your tires properly inflated:
Low tire pressure can make you more vulnerable to dry rot. To be safe, always keep them inflated to the recommended PSI. If equipped, pay attention to your Tire Pressure Monitoring System (TPMS), but also be sure to check your inflation levels manually every month.
Avoid extreme temperatures or direct sunlight:
This final method of tire dry rot prevention is important for drivers in our area. Prolonged exposure to direct sunlight or hot temperatures can cause the oils in your tires to evaporate at an accelerated rate. If possible, try to store your car in a climate-controlled garage.
Visit Us for Tire Dry Rot Repair
We hope we were able to help you answer the question, "What is tire dry rot?" If you notice sidewall cracking or other warning signs, pay a visit to the service center at Land Rover Albuquerque for tire dry rot repair.
Drivers near Albuquerque, Rio Rancho, and South Valley can contact us to make an appointment today!