What Is a Full-Service Oil Change?

Getting regular service and maintenance is the best way to keep your car running well for a long time. In our service center at Land Rover Albuquerque, we assist drivers from Albuquerque, Rio Rancho, and South Valley with everything from maintenance to inspections and repairs.
We're also happy to provide you with easy-to-understand descriptions of what we're doing to your car, as well as go over any questions you have, such as "what is a full-service oil change?"
Get a great deal on your next maintenance appointment with our Land Rover service specials…
What Is a Full-Service Oil Change?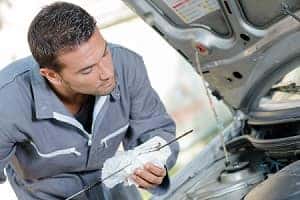 When you go in for an oil change, our service technicians will change your oil and replace your engine oil filter. With a full-service oil change, you'll get that done along with other routine maintenance work.
On top of your oil, they'll check all your fluid levels, including the brake, transmission, coolant, and antifreeze fluids, and fill them if necessary. They'll also check your tire pressure and give you air if any of them are low.
A number of your parts will get visually inspected, too, such as your serpentine belts, wiper blades, and the interior and exterior lightbulbs.
Think of this trip to our Albuquerque service center as a mix between a state inspection and a simple oil change. Your car will be in top shape after stopping by our Land Rover dealership.
Why Do I Need an Oil Change?
Oil is critical to keeping your engine running. When the parts under your hood are hard at work, they build up a lot of heat. This can create friction, which can lead to breakdowns.
To prevent your engine from overheating and keep your parts from breaking down, oil is used to both lubricate and cool your engine's moving parts.
After enough time and miles of constantly working through your engine, the oil eventually wears down. What was once a light, flowing, golden brown liquid turns into a thick, dark sludge.
Continuing to drive with old, overworked oil can create problems—and that's why it's important to keep up with getting this routine maintenance.
How Often Do I Need an Oil Change?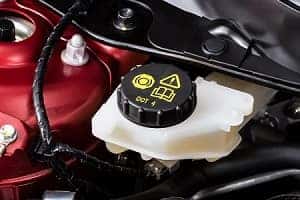 How frequently you need to get an oil change has everything to do with what kind of car you drive. A small compact car is likely going to have different guidelines than a full-size SUV. Still, there are some general guidelines you can go by.
The first thing to look at is what kind of oil your vehicle takes. If it uses conventional oil, you'll probably need to go in for a change every 3,000 to 5,000 miles or every three months.
Synthetic oil was made to last longer by filtering out a lot of the impurities found in crude oil, which is why most new cars use synthetic oil. It's generally good for around 6,000 to 7,500 miles or every six months.
Again, this may vary for your vehicle, so it's a good idea to check your owner's manual to see what's recommended.
Land Rover Service Center
At Land Rover Albuquerque, we have a service center with a knowledgeable staff of expertly trained technicians. We're proud to help drivers in Albuquerque, Rio Rancho, and South Valley get peak performance out of their vehicles by offering everything from routine maintenance to transmission repair.
The next time you have any service questions, like wondering what goes into a full-service oil change, or you think you're overdue for maintenance, don't hesitate to contact our dealership. Don't wait—schedule a service appointment with us today.