What to Do About Squeaking Brakes
Squeaking brakes can be an annoyance while driving your vehicle around Albuquerque, Rio Rancho, and South Valley. You might not know what the squealing on squeaking sound is, but the experienced service team at Land Rover Albuquerque is here to help solve any concerns you have.
Simply put, your brakes shouldn't make funny noises. If you notice a grinding, squealing, or squeaking sound, there may be an issue with your brake pads or calipers. If squeaking brakes are becoming a consistent daily issue, it's best to schedule a service with a brake expert.
What Causes Squeaking Brakes?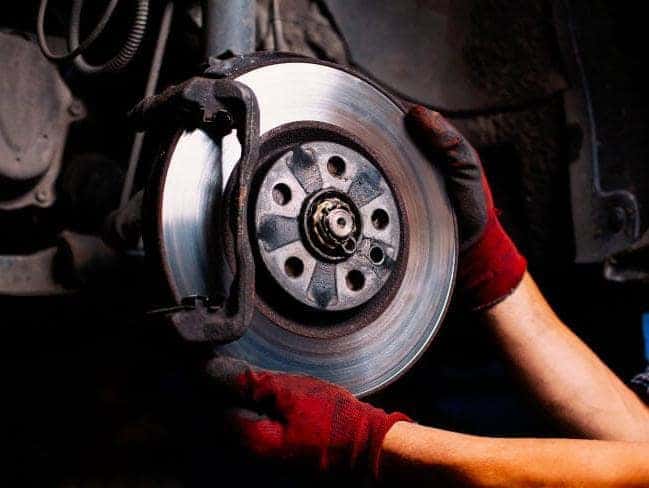 Brakes are a bit of a different animal maintenance-wise because it's not as easy as checking your oil or tire pressure. So, what exactly might be causing that sound?
Squeaky brakes might be a sign of:
Worn brake pads: This is a common reason for squealing brakes. This happens when a metal wear indicator is exposed on the pads, producing a loud noise to let you know that your brake pads may need repair or replacement.
A loose part: Your car's brake system is made up of many components. If any of the pieces come loose, they can hum or vibrate and cause the brakes to squeak. It might be as easy as a cleaning, lubrication, or minor adjustment from a maintenance professional.
Weather or road conditions: Rain or increased humidity can cause brakes to squeak, as condensation can build on the rotors. Once your brake pads have warmed up and you begin driving, however, this noise should disappear. Water, dust, or sand can cause noises, but if the sounds aren't going away, it's time to bring your car in for a look.
Signs Brake Repair is Needed for Squeaking Brakes
Beyond squeaking brakes, there are other warning signs you should look for when it comes to wear and tear on your brakes.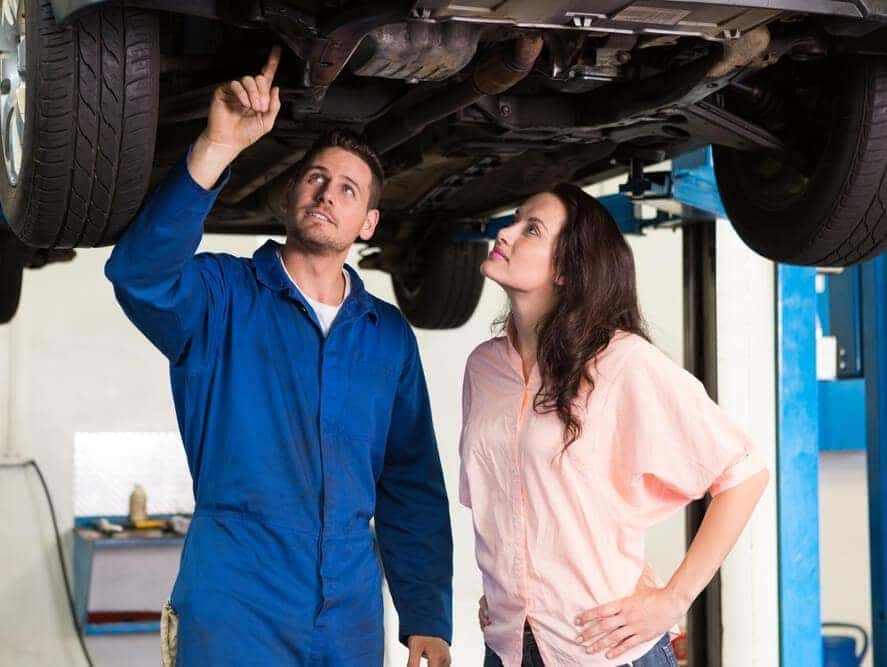 For example, if you find yourself pressing the brake pedal harder each time to get it to stop, or the pedal seems to be fighting back against the pressure you put on it, you may need brake repair. If hitting the brakes is pulling your car sideways, the brake pads may be worn, or there could be an issue with the brake cylinder.
Brake Repair Benefits
Taking care of minor issues before they become major ones is important. When you handle minor issues upfront, you can save on hefty brake repair costs down the line.
It's a good idea to check your owner's manual to see how often your vehicle may need inspections and repairs. Every vehicle has its own set of rules, and professional technicians always take that into account when working on your vehicle. Our experienced technicians can repair your Land Rover brakes, but also perform work on a wide range of makes and models.
Silence Your Squeaking Brakes Today
Squeaking and squealing sounds can indicate an issue with your brake system. If those annoying sounds aren't going away as you drive the roads of Albuquerque, Rio Rancho, and South Valley, schedule a service appointment today. The skilled maintenance team at Land Rover Albuquerque will perform a full inspection of your brakes and get you back on the road as soon as possible.