---
If you're in the market for a 3-row luxury SUV, odds are you've come across the 2020 Land Rover Discovery and 2020 Toyota Land Cruiser. With two awesome vehicles that have a lot in common, it might be hard to decide which is the better pick for your driving needs.
That's why our team at Land Rover Albuquerque has come up with this vehicle comparison of the Land Cruiser vs. Land Rover Discovery. You'll get the inside scoop on everything that these innovative rides have to offer to help decide which one is right for you.
Keep reading to learn the similarities and differences between these luxury models. Then, feel free to contact our dealership near Albuquerque, Rio Rancho, and South Valley if you have any questions.
---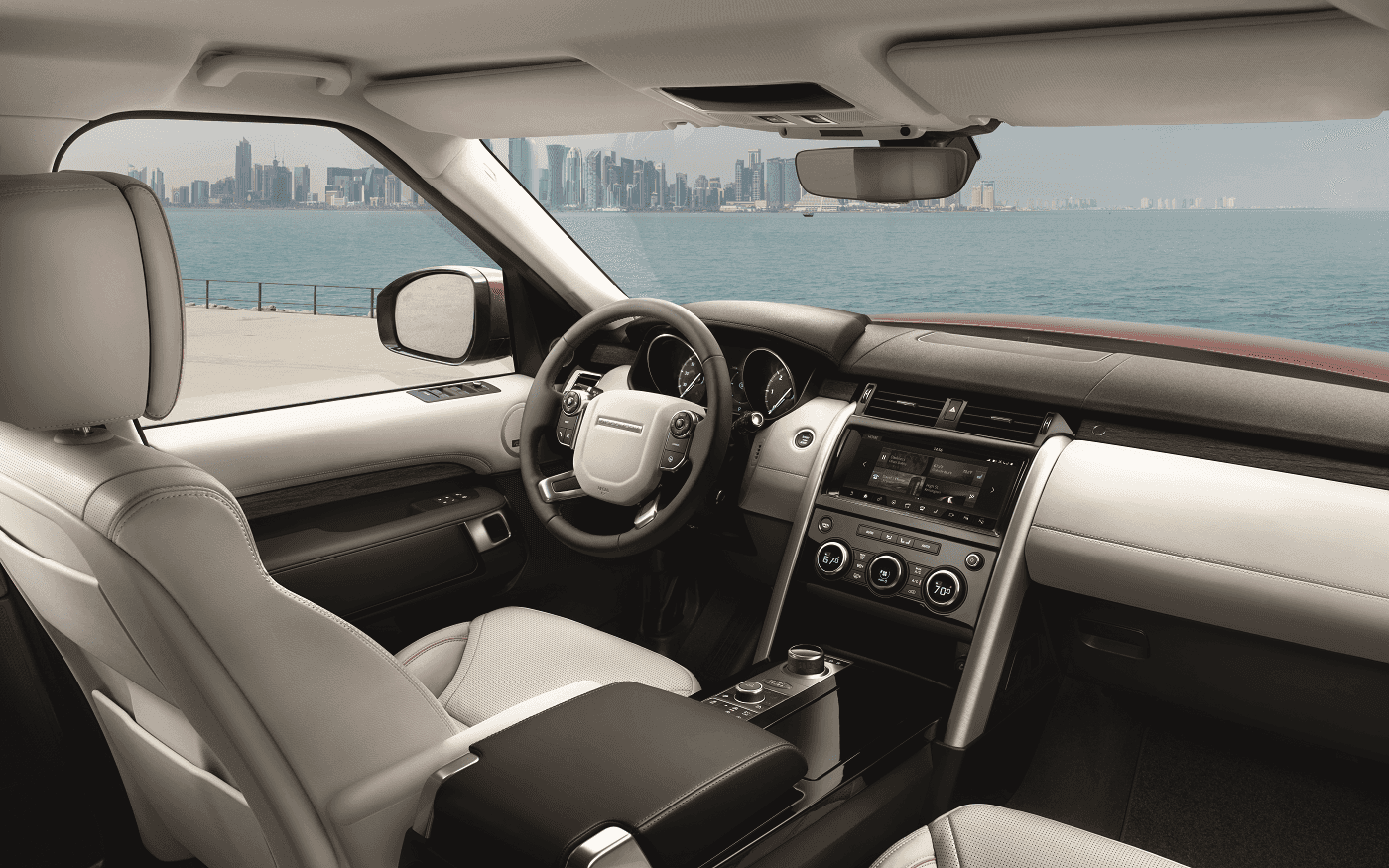 2020 LAND CRUISER VS 2020 DISCOVERY INFOTAINMENT
The technology in the Land Rover Discovery and Toyota Land Cruiser gives both vehicles an advantage in their class. However, you may find that the features in the Land Rover model are more to your liking.
One reason is that the 2020 Discovery comes standard with a Touch Pro™ infotainment system. It houses all your media options nicely on a large 10-inch touchscreen. Plus, it offers impressive features, such as:
HD Radio™
SiriusXM® Satellite Radio
InControl Apps™
The 2020 Land Cruiser offers similar features with its multimedia system. However, it lacks phone integration via Apple CarPlay® and Android Auto™. These features have been made standard in the Land Rover Discovery for the 2020 model year.
---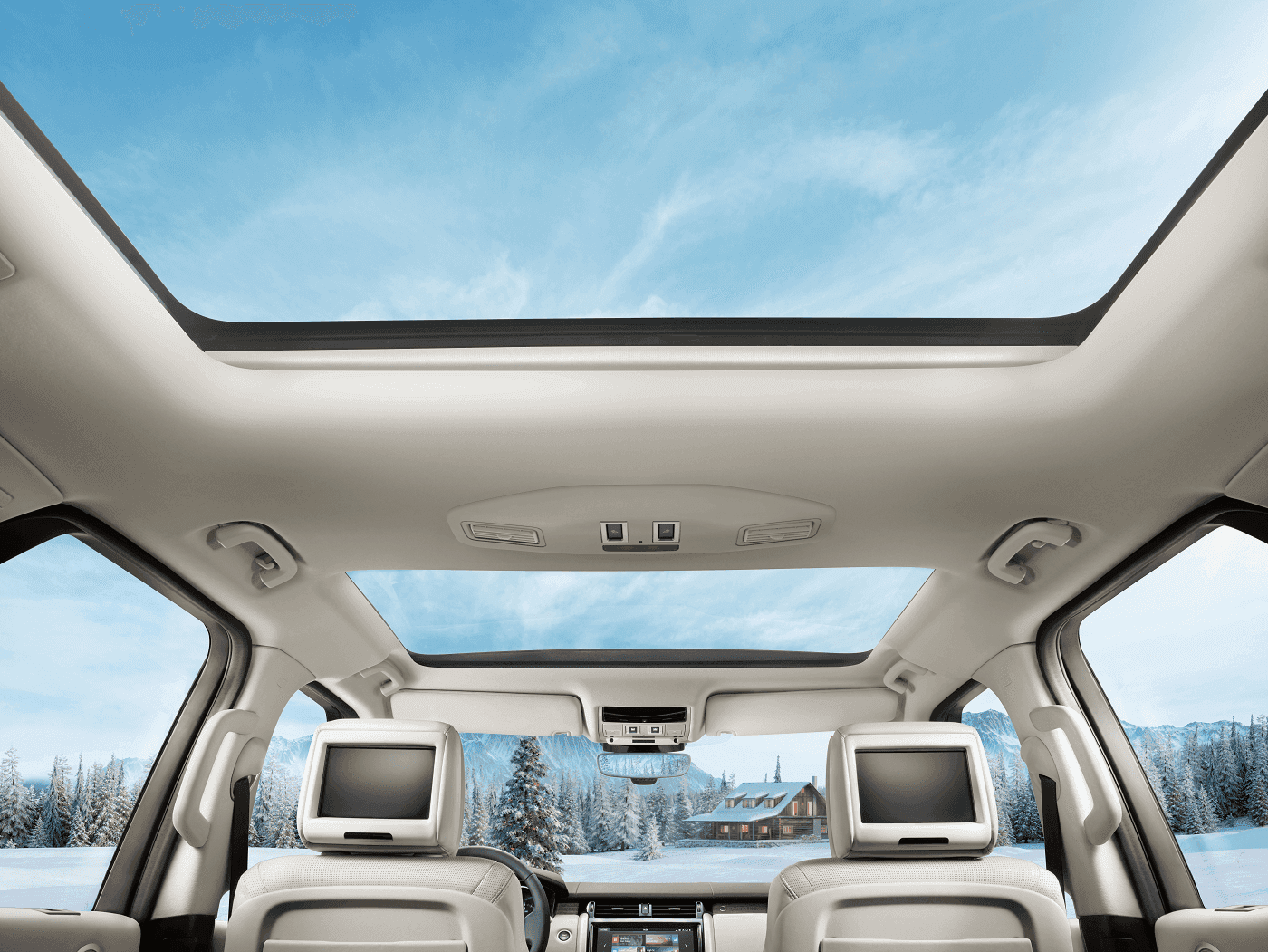 Entertainment for Backseat Passengers
Both vehicles, though, do offer rear-seat entertainment systems. In the Land Rover, your backseat passengers can watch movies on 8-inch screens built into the back of the front headrests.
They can also get the answer to the question, "Are we there yet?" That's because this system includes "Trip Status." On the screen will be a navigation summary, which displays a pop-up of the time and distance to your destination. So, they'll know how much farther it is without distracting you.
The Toyota offers a rear-seat entertainment system, too, for movies and games. Unfortunately, the feature doesn't come with anything like "Trip Status" found in the Discovery.
---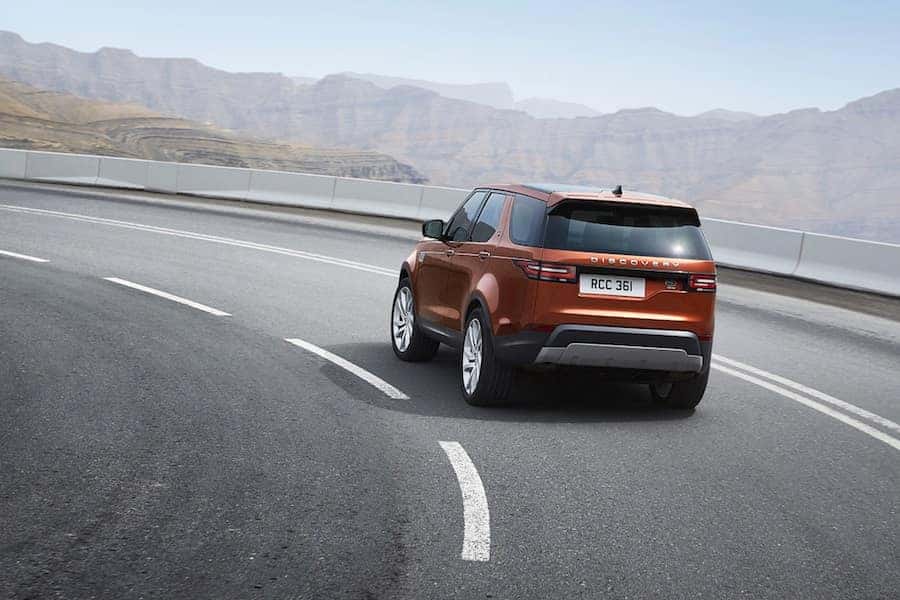 SAFETY OPTIONS IN THE LAND ROVER VS TOYOTA MODEL
Whether you're driving around in the Discovery or Land Cruiser, you can do so with great peace of mind. After all, both vehicles offer many safety features for an extra sense of security while on the road.
Inside either model, you'll find options like:
Rear View Camera
Blind Spot Assist
Lane Keep Assist
Emergency Braking
The Land Rover Discovery also comes standard with a Driver Condition Monitor. It's designed to detect drowsiness by monitoring steering and brake patterns. If it senses any abnormal driving patterns, it'll warn you to stop and take a break.
Unfortunately, the Toyota Land Cruiser doesn't offer anything like a Driver Condition Monitor.
---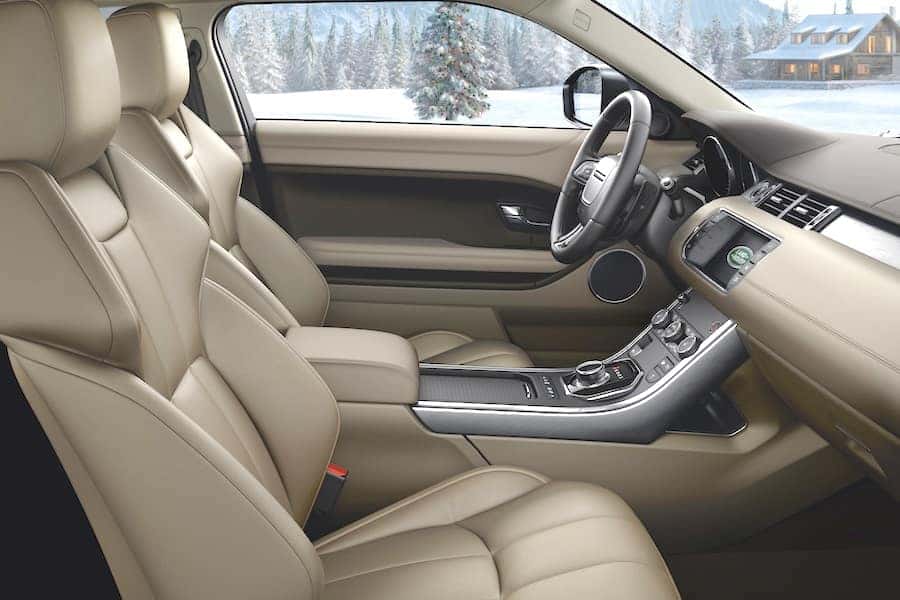 LAND CRUISER VS DISCOVERY INTERIOR DESIGN & SPACE
With both SUVs being luxury models, you can expect high levels of style and refinement. This is certainly the case in the 2020 Discovery, as its standard leather upholstery and high-quality, soft-touch materials radiate sophistication.
The 2020 Land Cruiser, meanwhile, has deluxe materials but a less refined approach to its interior design. While the Land Rover Discovery uses a spare and geometric design scheme that leaves the dashboard looking crisp, clean, and modern, the Land Cruiser is far busier.
However, both models do offer lots of room for seven passengers. The Discovery even has third-row bucket seats that can fit adults comfortably, which isn't as common for 3-row SUVs. Only the Discovery offers massaging front seats—another win for comfort.
Furthermore, with the Land Rover model, you get more than enough space for all your essentials. It provides 83.7 cubic feet of cargo room when the second and third rows are folded down flat. So, if you need to fit luggage for a family vacation or furniture to help a friend, you can do so easily in the Discovery.
Meanwhile, the Land Cruiser offers 82.8 cubic feet in the same configuration.
---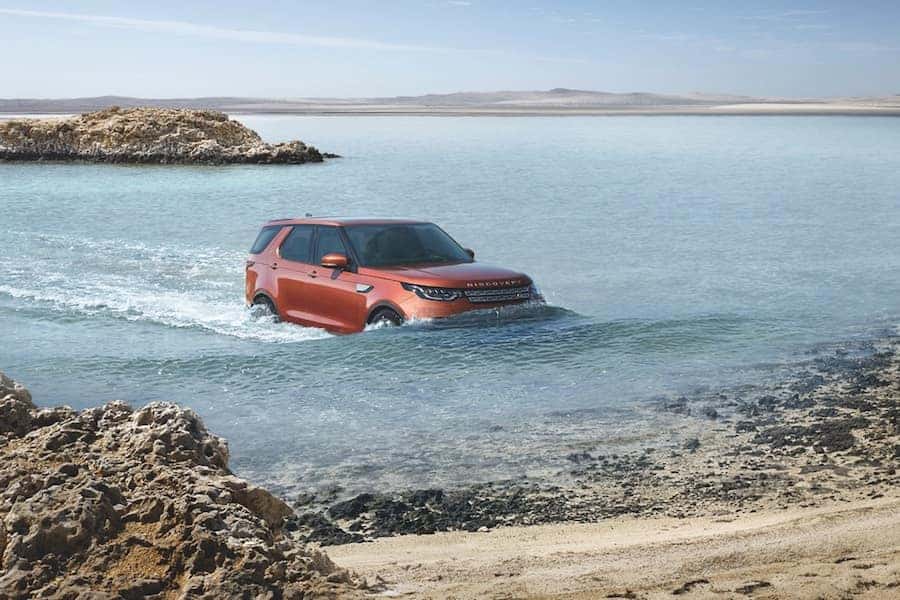 TOYOTA LAND CRUISER VS LAND ROVER DISCOVERY PERFORMANCE SPECS
You might already know that both the Land Rover Discovery and Toyota Land Cruiser are excellent off-roading SUVs, but do you know about their great engine options, as well?
The Discovery offers two engine choices: a 3.0L supercharged 6-cylinder that puts out 340 horsepower and a 3.0L turbodiesel 6-cylinder that produces 254 horsepower. So, if you want a ride that focuses more on power or efficiency, you have the option to do so.
Unfortunately, the same can't be said for the Land Cruiser, as it has just one engine option.
In addition, you'll find better fuel economy ratings in the 2020 Land Rover Discovery. With an EPA-estimated 21 city/26 highway MPG, this vehicle takes a huge leap ahead of the Land Cruiser's 13 city/17 highway MPG.1 In the Discovery, you'll be hitting your destinations quickly and without stopping often to refuel.
If you're looking to bring something extra along those road trips with you, the Discovery offers an impressive towing capacity of 8,201 pounds. The Land Cruiser comes in second here, as well, with the ability to pull up to 8,100 pounds.
---
2020 TOYOTA LAND CRUISER VS 2020 LAND ROVER DISCOVERY: VERDICT
Although the Land Rover Discovery and Toyota Land Cruiser are similar in many ways, you can't mistake the Land Rover model's extra room, power, and fuel economy ratings. As a result, we give the 2020 Discovery our pick for a test drive.
If you live in the Albuquerque, Rio Rancho, or South Valley area and want to experience this luxury SUV for yourself, then don't wait. Schedule a test drive at Land Rover Albuquerque today!
---
1. All figures are EPA estimates. Actual mileage may vary.