---
Are you looking for your next SUV that's capable of off-roading, yet is still family friendly, and maybe even has a classic style? You've come to the right place! The Land Rover and Jeep models combine all these features in your next SUV.
To show you all the details of the Land Rover and Jeep models, our team at Land Rover Albuquerque has come up with this vehicle comparison of the two. You'll find specifics, like interior design and space, technology features, engine power, and more–so you can decide for yourself which one suits your lifestyle the best.
Let's get started by showing Rio Rancho and South Valley shoppers the interior space of the Land Rover and Jeep.
---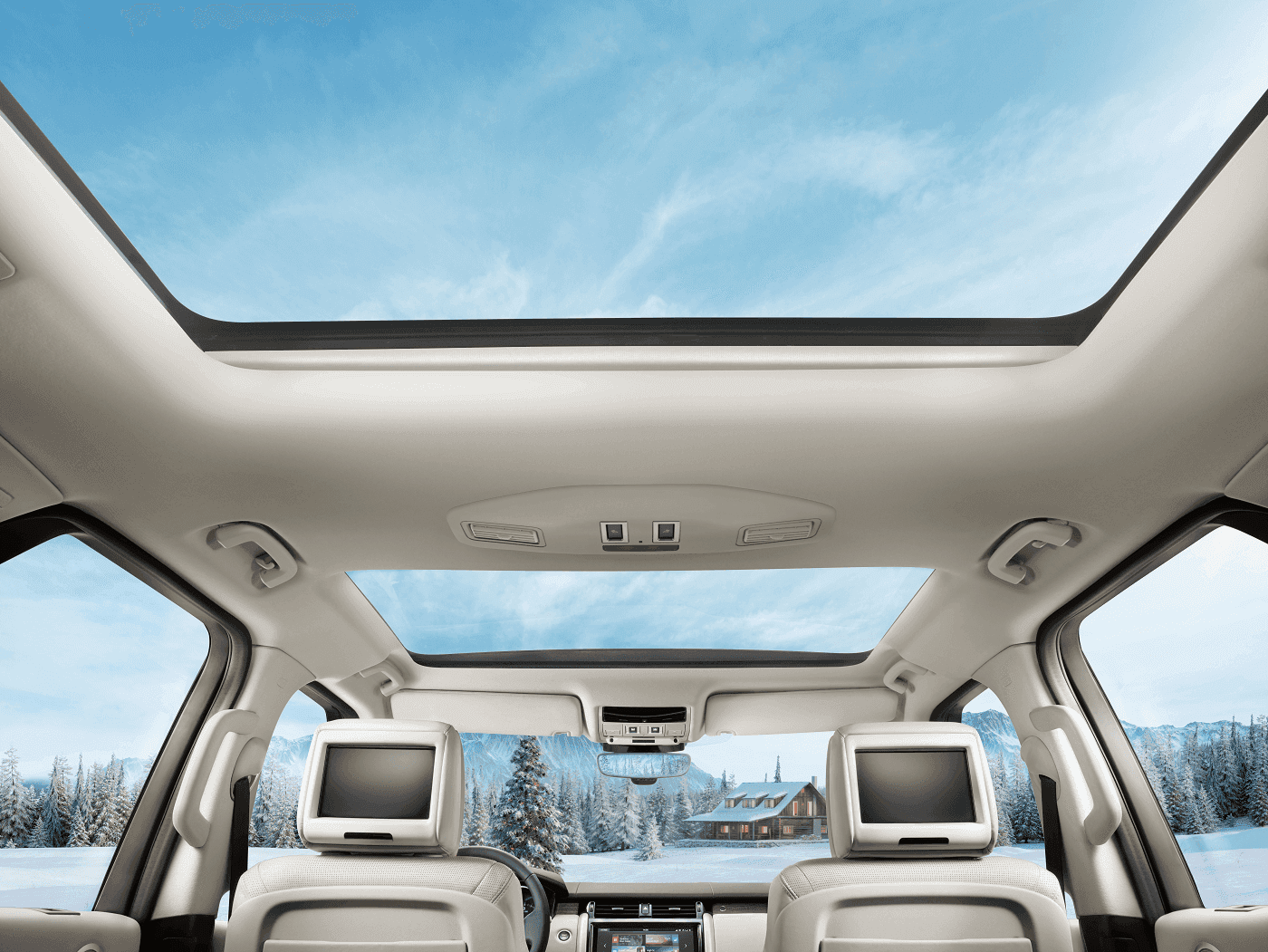 Land Rover vs Jeep: Interior Space & Comfort
When you opt for an SUV, odds are, you're looking for a little more cabin space for you and your passengers. Let's compare the Land Rover Discovery and Jeep Grand Cherokee models in this category.
The Land Rover Discovery offers ample space, especially for backseat riders, with an optional third row to seat up to seven. Both the Discovery and Grand Cherokee provide plenty of legroom to keep adults comfortable in the second row.
In terms of cargo space, Land Rover takes the lead here. The Discovery offers 41.2 cubic feet of space behind the second row, opening up to 83.7 cubic feet with the seats folded. The Grand Cherokee follows with 36.3 cubic feet with the second row up and just 68.3 cubic feet when you fold the seats down.
---
Power & Performance in the Land Rover & Jeep Vehicles
The next reason you're probably looking for an SUV—specifically the Land Rover and Jeep models—is for its engine power and off-roading capabilities.
The Jeep models—most notably the Wrangler—have been renowned for their off-road swagger. However, the Land Rover takes this capability and gives it an extra boost with optimum engine power.
You'll get a base V6 engine in the Land Rover Discovery that generates 340 horsepower–not to mention can take on any road surface. The Jeep Grand Cherokee follows behind with a V6 that produces 293 horsepower, which almost reaches Land Rover standards, but not quite.
---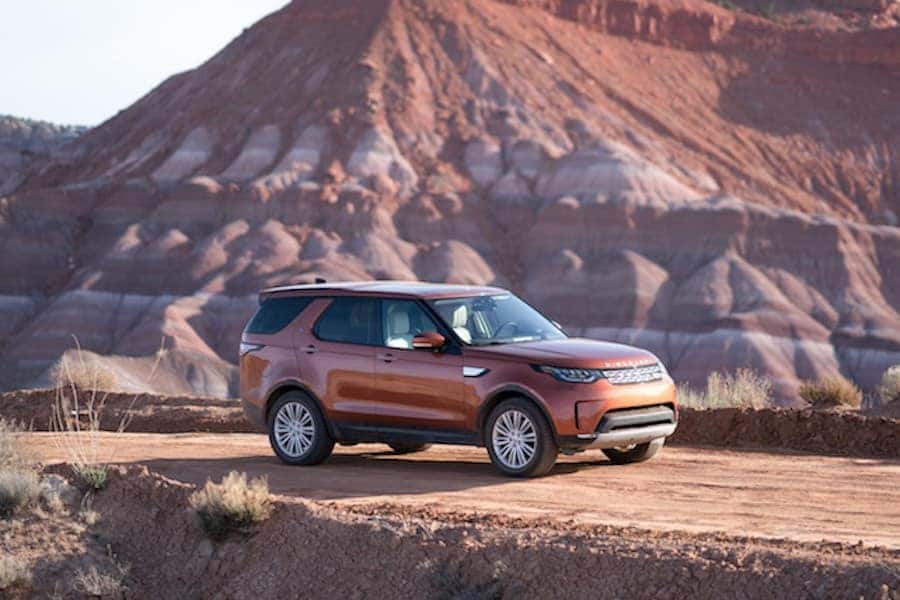 Off-Roading Taken to New Extremes
Jeep SUVs are known as off-road masters, so can luxury SUVs, like the Land Rover models, really compare? As it turns out, they can! In fact, they offer premium off-road features that you won't find on any Jeep.
Take Terrain Response® 2, for example. It's a terrain mode system available on a wide range of Land Rover SUVs. With modes for Sand, Mud/Ruts, Grass/Gravel/Snow, and Rock Crawling, you can conquer so many landscapes and driving conditions.
While Jeep vehicles offer their own selectable terrain modes, they lack a system with the capacity of Terrain Response® 2. It can sense the terrain beneath your wheels and automatically adjust the mode without input from you—an ability you won't find in any Jeep.
---
A Style Showdown
Land Rover and Jeep vehicles have their own senses of style. Jeep is known for its rugged look, while Land Rover prides itself on modern minimalism. The sleek, geometric cabins of Land Rover vehicles deserve a closer look for their ability to unite every element of the cabin.
It all starts with that attractive outer shell. Many Land Rover models feature flush door handles, which retract into the doors when not in use to create a smooth surface. This is more than just stylish, however. It also makes for a more aerodynamic ride, improving performance. Jeep SUVs lack this quality.
Land Rover and Jeep offer a range of cloth and leather upholsteries inside, including 2-tone patterns that really pop. However, Land Rover offers more high-end ways to personalize your cabin. Most models let you choose from several wood and metal finishers.
The sleekness of every surface can't be ignored. The infotainment screens in Land Rover SUVs keep physical knobs and buttons to a minimum, leaving the dashboards supremely uncluttered. Those chic screens, surrounded by chrome highlights, draw all eyes to the center.
---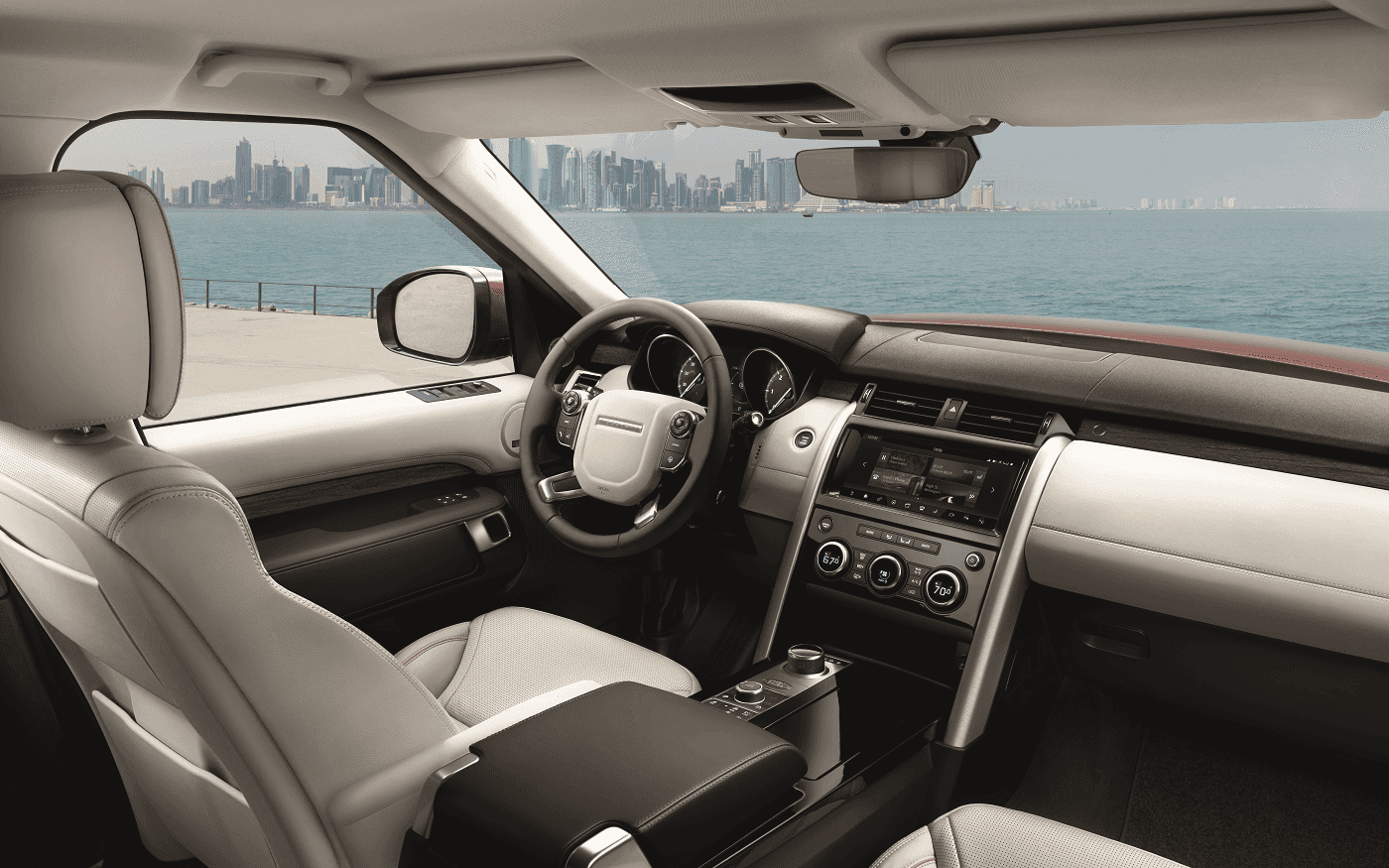 Land Rover & Jeep Technology Features
If you're also utilizing your next SUV for a family vehicle, you might be concerned with the standard technology features that'll keep your rides both safe and entertained—especially on those longer road trips.
The Land Rover Discovery comes standard with Land Rover models' InControl® infotainment system via a 10-inch touchscreen display. The Jeep Grand Cherokee also comes with an infotainment system, but only a 7-inch touchscreen display comes standard.
In terms of safety, both the Land Rover Discovery and the Jeep Grand Cherokee come standard with a rearview camera and rear parking sensors along with a list of available advanced safety features. With either pick, you'll feel like you have a personal driving assistant while on the road.
---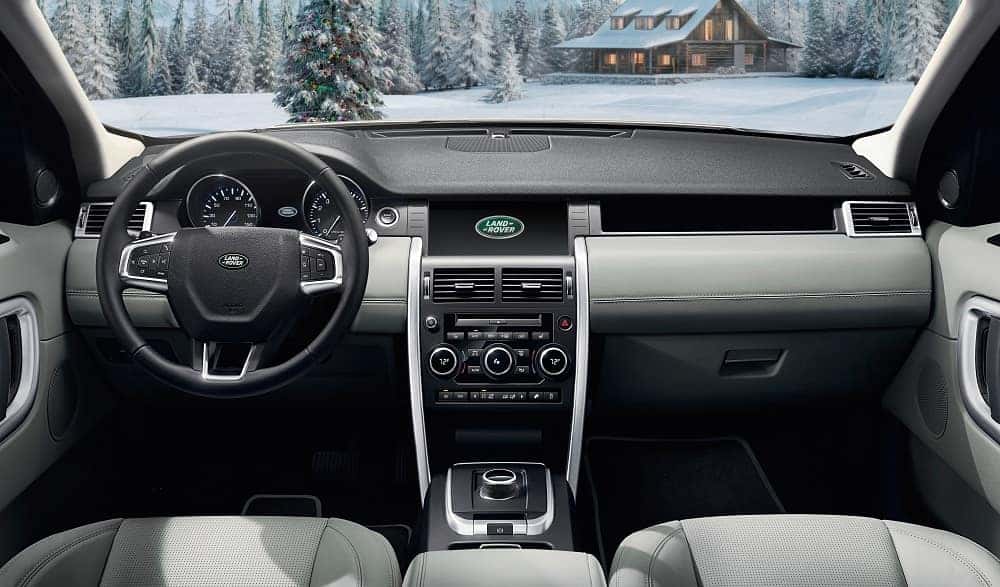 A Deep Dive into Infotainment
What makes a great infotainment system? Obviously, intuitive menus, fast responsive times, and quality connectivity are crucial. You'll find all those in both the Land Rover and Jeep multimedia systems. However, luxury-tier features in the Land Rover system help it outclass the competition.
For instance, only Land Rover offers a dual-screen infotainment system. Known as InControl® Touch Pro™ Duo, it features an upper screen in the dashboard and a lower screen that transitions seamlessly into the center console.
Touch Pro™ Duo is standard or available in many Land Rover models. It's quite a convenience—show your maps on the top screen and audio information on the lower one, so you don't miss a thing!
Many Land Rover vehicles also feature fully digital instrument panels, which can be customized to show your infotainment as well. See your navigational maps directly in your line of sight.
---
Land Rover vs Jeep: The Results
Both Land Rover and Jeep have great models to choose from in their lineups. However, with the Land Rover brand's luxurious style combined with its power and off-roading capabilities, we think this one is worth a test drive.
If you are in the areas of Albuquerque, Rio Rancho, or South Valley, and would like to learn more about the Land Rover models, contact us at Land Rover Albuquerque today!
---