Land Rover Lease Deals Albuquerque NM


Land Rover Albuquerque is proud to serve drivers in The Duke City, especially when it comes to leasing automobiles.
We want to help make the process as seamless as possible, which is why we offer lots of Land Rover lease deals near Albuquerque, NM. Keep reading to learn about them, then contact us to obtain one today.
Lease Offers for Land Rover Models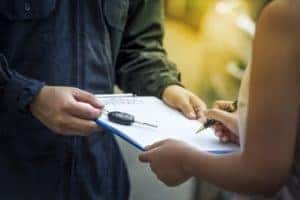 At our Albuquerque dealership, you'll find many Land Rover models available to lease. Many of them even come with a lease offer that you could take advantage of.
These Land Rover lease deals let you pay less per month for a specific vehicle than if you were to finance it. Plus, you'll put down a certain amount initially that could be done by cash or through a trade-in.
Each lease deal is for a specific number of months and miles. Depending on how many miles you drive a day, a certain offer may work better for you than another one.
Keep in mind, too, that these specials vary by model and trim level. Therefore, you'll want to speak with a finance expert who can go over all the details for you.
Benefits of Leasing a Land Rover
You may be wondering what the advantages are to lease a Land Rover vs. buy one. One great reason is that you can get a luxury model with all the bells and whistles while sticking to your set budget.
Plus, leasing works for people who love getting new cars every few years. Rather than buying one and selling it after a short time, you could simply "borrow" it from the dealership and return it once the lease it up. As a result, you can stay on top of the latest amenities and technologies at all times.
Furthermore, a leased car is often still under warranty because you're usually having the new vehicle for just a few years. As a result, you could be covered for a variety of maintenance and repair work. There's a good chance, too, that you won't need to replace any parts. Simply keep up with routine maintenance, and you'll be good to go for the duration of your lease.
How to Lease a Land Rover near Albuquerque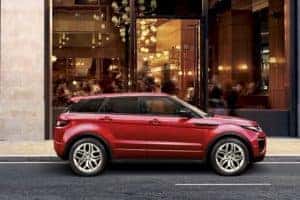 Before you can start the leasing process, you'll need to decide which Land Rover is right for you.
You can first look through our inventory online to see which models offer leasing deals. There are a variety to choose from, such as the:
Land Rover Discovery
Land Rover Discovery Sport
Land Rover Range Rover Evoque
See which vehicles interest you, then stop by our dealership to test drive them. Once you pick out your next new ride, you can visit our finance center to get the ball rolling.
One of our experts will cover each part of your lease agreement in detail, including the offer that's available for your model.
Then, after everything is all laid out, we'll have you sign on the dotted line. You'll then receive a set of keys and get to drive home to Albuquerque in a brand-new Land Rover!
Get a Land Rover Lease Deal near Albuquerque NM
A new Land Rover can help you explore Albuquerque more, whether that's going to KiMo Theatre, Rail Yards Market, or somewhere else in town.
To get started on finding your dream car, contact our team at Land Rover Albuquerque. We'll point out various Land Rover lease deals near Albuquerque, NM, and have you drive home in your ideal automobile in no time at all!