Land Rover Discovery Sport Lease


If you're interested in a new vehicle every few years, then leasing one may be the way to go. While there are many cars around Albuquerque, Rio Rancho, and South Valley, you may want to consider getting a Land Rover Discovery Sport lease.
We'll tell you why below and how you can test drive this luxury compact SUV at Land Rover Albuquerque today.
About the Land Rover Discovery Sport
The Land Rover Discovery Sport is a luxury SUV with a refined interior and long list of technologies. The cabin is stylish and uses lots of high-end materials, such as Ebony grained leather for the seats and Dark Gray Brushed Aluminum for the center console.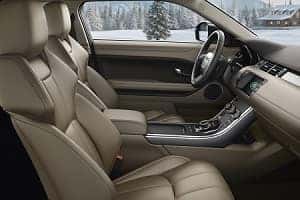 Plus, it comes standard with a full-glass fixed panoramic sunroof. This will open up the interior space and let you enjoy some fresh air and natural light. Plus, heated/ventilated front seats, heated rear seats, and a heated steering wheel are available. This way, you can easily warm or cool down, depending on the temperature outside.
Furthermore, the Discovery Sport offers lots of high-tech features to help keep you connected and entertained on every drive.
It comes standard with an InControl® Touch™ infotainment system. This system can come with InControl® Apps™. By connecting your smartphone, you can organize your day, book a hotel, and more through the car.
You can also upgrade to InControl® Touch Pro™, which comes with an advanced navigation system, along with a Wi-Fi hotspot. Not only will you get to your destination easily, but your passengers can stay connected to the internet, no matter where you travel.
How to Lease a Land Rover Discovery Sport
If the Discovery Sport is your ideal vehicle, then you'll want to start the leasing process right away. Visit our finance center, and we'll help get the ball rolling.
We have various lease deals in Albuquerque for this Land Rover model, which we'll discuss with you. We'll also go through each part of the lease agreement, so you know what's included.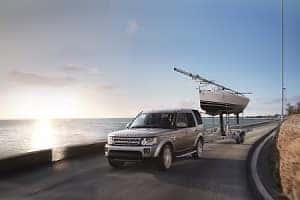 You'll need to determine how many miles you drive a day, so you can pick the right mileage package. For example, if your daily commute is quite long or you love taking weekend excursions, then you may want to agree to 15,000 miles a year. Otherwise, a 10,000-mile-a-year package could work for you.
We'll then tell you about various vehicle protection plans that we offer. If your vehicle endures major wear and tear during the lease, you may have to pay additional fees. However, with these protection plans, you can rest assured that you'll be covered.
Then, that's it. Just sign some papers, and we'll give you the keys to a brand-new Land Rover Discovery Sport!
Lease a Land Rover Discovery Sport Today
If you're interested in leasing a Land Rover Discovery Sport near Albuquerque, Rio Rancho, or South Valley, don't wait. Contact the experts at our Land Rover Albuquerque Finance Center. We'll discuss various Land Rover deals and help you drive home in this impressive SUV.
Don't wait. Contact us today to get started!