How to Read Tire Size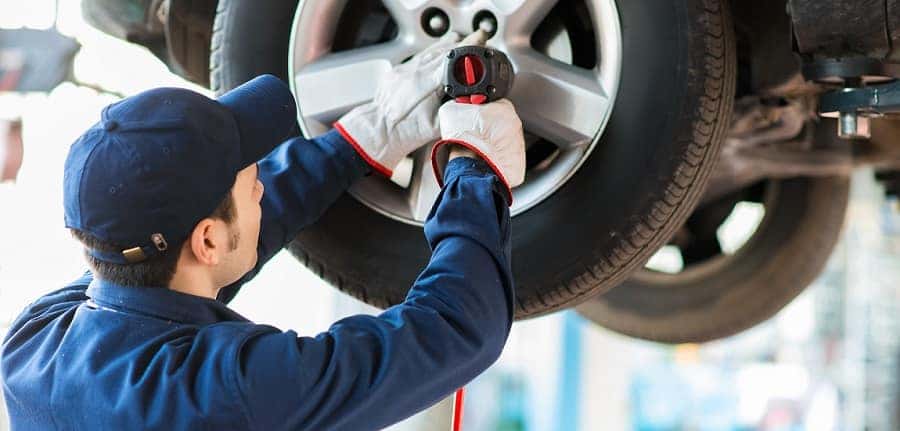 No matter how well you care for your vehicle, tire replacements are essential to preserving its health so that it can effectively tackle the roads of Albuquerque, Rio Rancho, and South Valley. But how do you know what type of tire to choose when you realize that it's time for a replacement?
Fortunately, we're here with this guide on How to Read Tire Size created by Land Rover Albuquerque. With the helpful tips and tricks found in this manual, you'll quickly become an expert on cracking the code to your vehicle's tire size.
Decoding Your Tire Type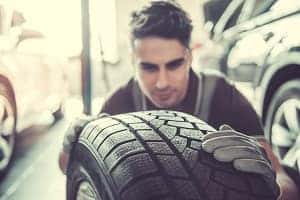 The first step to reading your tire's size is to identify the type. If you own a vehicle like a sedan, SUV, or anything else, you'll see a "P" at the front of your tire's code, indicating that your tires are specifically designed for passenger cars.
However, if you happen to have a large truck, it's possible that you'll notice an "LT" at the beginning of your tire size. This symbol signifies that you own a set of Light Truck tires, which make it easy to tow large items or carry extra weight.
Working Out the Width
Next up on your tire's size code is a three-digit number. This numeral, represented in millimeters, is your tires' width from one sidewall to the other.
By taking note of this number, you'll make sure to shop for tires of the same width. That way, you won't end up purchasing a set that aren't the correct size for your vehicle.
So, if you see something like "225" on your tire's sidewall, this means that the tread is 225 millimeters in width. Now that you're familiar with your tire width, let's move onto the next symbol!
Your Aspect Ratio
After a slash symbol on your tire's size code, you'll see a two-digit number, which represents the Aspect Ratio.
Simply put, this figure provides you with the ratio of your tire's height compared to its width. For example, if your tire reads something like "70," this indicates that the sidewall's height is 70% of your tire's width.
Tire Construction and Wheel Diameter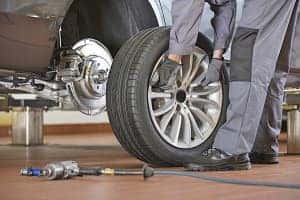 Moving along, the subsequent mark you'll spot on your tire is an "R". More often than not, your tires' tread will be constructed in a radial pattern. This design allows your automobile to perform at its best, with the tread running radially across from the center of each tire.
Immediately following the tire construction is the wheel diameter. This two-digit number offers up a clue into your wheel's size, such as 15-inch, 16-inch, etc.
Why is this important, you ask? Well, when you begin shopping for tire replacements, you want to make sure that they fit your wheel. Otherwise, you could end up purchasing tires that don't match the size of your wheel.
Load Capabilities
Finally, we end our tire size journey with the Load Index, which comes directly after the Wheel Diameter and is usually symbolized by a two-digit number. By taking a look at your tire's load index, you'll understand more about the amount of weight it can carry when properly inflated.
However, this figure is only a placeholder for the actual amount of weight your tire can withhold, so be sure to check a conversion chart to verify the actual muscle of your tires.
Visit Our Service Center Today!
At Land Rover Albuquerque, we're committed to providing you with all the information you need to keep your vehicle performing at its best on the roads of Albuquerque, Rio Rancho, and South Valley.
So, if you think your automobile could use a fresh set of tires, feel free to read through this How to Read Tire Size guide. Once you're ready to get a tire replacement, don't hesitate to stop by our showroom or give us a call today!