The Best Places to Volunteer near Albuquerque NM

There are lots of great reasons to volunteer in the Albuquerque area. Not only are you giving back to those less fortunate, but you can also develop new skills or use existing ones in a productive way. Plus, you get to meet new people and bond over a one-of-a-kind opportunity.
If you're thinking of devoting your time to a good cause, we can help. Keep reading to discover where to volunteer near Albuquerque, NM, and see which organization would be a good fit for you.
Casa Esperanza: Giving Hope to Those in Need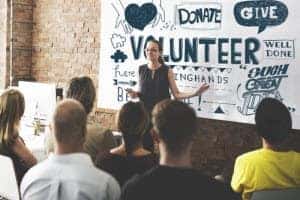 Casa Esperanza was founded in 1987 by the UNM Cancer Center Board of Advisors and the Realtor Association of New Mexico. Its purpose is to house families of patients undergoing cancer treatments in Albuquerque.
The organization could always use more volunteers, to help make a difference in the lives of the families staying here. They're often looking for people to assist in areas like:
Planning/hosting resident activities
Preparing snacks or meals
Front desk/office support
Check out Casa Esperanza on Facebook to learn how you can volunteer today.
Community Link ABQ: Providing Thousands of Volunteer Opportunities
Community Link ABQ is all about finding volunteer opportunities for those who are interested. They operate a Volunteer Hotline that helps link people to organizations in the area. In fact, they have a database of over 2,500 businesses around Albuquerque where individuals can volunteer.
But, the company does so much more. They also help coordinate fundraising opportunities for various organizations at the Albuquerque International Balloon Fiesta. In 2015, 23 organizations shared over $33,000 that was generated in just 11 days.
Furthermore, they give presentations on the relationship between volunteering and employment, the community, and the economy.
You can learn more on the Community Link ABQ Facebook page.
Greater Albuquerque Habitat for Humanity: Building a Community, One Home at a Time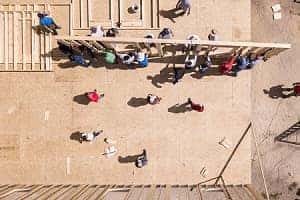 The mission of the Greater Albuquerque Habitat for Humanity is to have "a world where everyone has a decent place to live."
Volunteers come together and help to build affordable homes for low-income families. If you want to be a Construction Volunteer, you can sign up individually or as a group to strengthen team spirit and create lasting memories.
But, there are other ways you can volunteer. You can sign up to be a ReStore Volunteer, where all the profits from this store go back into building homes in Albuquerque. You can organize inventory, provide customer service, or complete any other work that's needed.
For more information, check out Greater Albuquerque Habitat for Humanity on Facebook.
Start Volunteering near Albuquerque NM Today!
As you can see, there are tons of ways to volunteer in Albuquerque, NM. So, don't wait. Contact any of these organizations today to give back to your community.