Used Car Dealer Bernalillo NM
As a used car dealer near Bernalillo, our team at Land Rover Albuquerque is proud to represent this small town with a lot of character. With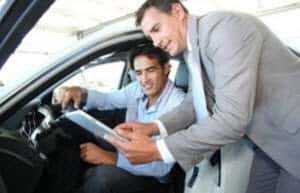 a tight-knit sense of community, it's no wonder the people of Bernalillo are always celebrating something! People from all over New Mexico travel to Bernalillo every Labor Day for the New Mexico Wine Festival to commemorate the area's centuries-old wine industry.
And Bernalillo residents are surely familiar with the annual Las Fiestas de San Lorenzo, which celebrates the town's history and culture. With so much to see and do in this cultural, historic town, these residents rely on their vehicles to get from one destination to the next, which is where our dealership can help. Read on to find out more about us!
About Our Used Car Inventory
Opting for a used car is a great choice, especially when you've got a variety of high-quality options to choose from—more specifically, the vehicles in our extensive pre-owned inventory. No matter what you're looking for, we've got the right match waiting for you. Browse from our vast used car inventory online, where you'll find photos and details on our models such as mileage, technology features, engine power, and more, and come in ready for a test drive in your favorite.
Financing with Us
When you work with our used car dealership, you'll be set up with a team of financial experts who will make the process run as smoothly and quickly as possible. We'll be there each step of the way, to help walk you through your options and come up with numbers you're most comfortable with.
We want you to commit to your loan stress-free, and knowing you're in the best hands. That's why over the years, we've developed relationships with banks and lenders in our surrounding areas. You can get a head start by filling out our finance application online. That way, we'll have your information processed quickly, and get you moving in your new-to-you vehicle even sooner.
Auto Service near Bernalillo
Part of our customer service experience is providing convenient, reliable auto service to help you keep up with routine maintenance, and ensure your vehicle will be on the road for years to come. With our staff of highly-trained and experienced auto technicians, we can take on any maintenance issue you might present—no matter what year, make, or model.
From simple, routine maintenance procedures to larger part replacements, we've got you covered. Plus, you can easily schedule an appointment online. Just fill out some quick information in our online scheduler, and we'll confirm your desired appointment date and time. You can even order parts online, too, by filling out our parts request form, and we'll have what you need ready for pickup in no time.
Visit Your Used Car Dealer near Bernalillo
If you are in the Bernalillo area, contact us at Land Rover Albuquerque to schedule an appointment with a test drive in your favorite used car today!