Used Car Dealer Albuquerque NM
In the heart of New Mexico lies the city of Albuquerque, a true melting pot of cultures that's developed a dynamic tradition all its own. You'll find all kinds of opportunities for food and fun across the city, and it's all worth experiencing! Our used car dealer near Albuquerque, NM, wants to make sure your next big-city outing is a successful one.
If you're looking for reliable used cars in Albuquerque, feel free to start your search at Land Rover Albuquerque! Read on to learn how our used car dealership can serve you.
ABOUT ALBUQUERQUE NM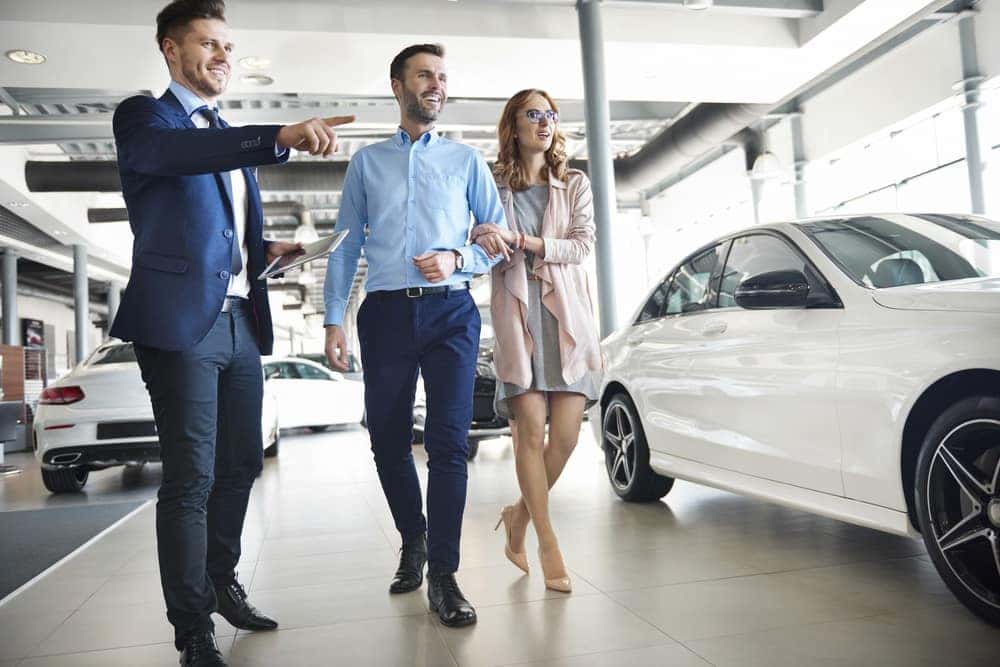 Everyone knows Albuquerque, NM! Its burgeoning film industry has given Americans across the country a closer look at the city and its surrounding natural beauty, in movies like Disney's The Lone Ranger and shows like AMC's Better Call Saul. Residents know it for its world-class museums, golf courses, skiing on the Sandia Mountains, and proximity to Route 66.
As the hot air ballooning capital of the world, Albuquerque hosts the annual International Balloon Fiesta every October, and it offers excellent conditions for ballooning year-round. If you're on the hunt for traditional Mexican cuisine, this city has it in spades! You'll need a ride to where the fun is, and our used car dealer near Albuquerque, NM, can help with that.
OUR USED CARS NEAR ALBUQUERQUE
At our used car dealer, we know every driver is different. That's why we're pleased to be offering a wide variety of used vehicles, so every shopper under the sun can find his or her ideal ride. We offer plenty of used Land Rover and Range Rover SUVs, as well as pre-owned cars from popular brands like Chevrolet, Ford, and Nissan.
You won't want to miss our certified pre-owned offers on lightly used Land Rover and Jaguar vehicles, with up to 7-year and 100,000-mile warranties! Our full inventory of Land Rover Certified Pre-Owned cars includes benefits like a comprehensive 165-point inspection, 24-hour roadside assistance, and plenty of other perks!
There's a lot to choose from, and our auto experts can help you narrow the options to find a ride that fits your needs and style. Just let them know what qualities you're looking for, and they'll show you to the used vehicle that best matches your needs.
USED CAR FINANCING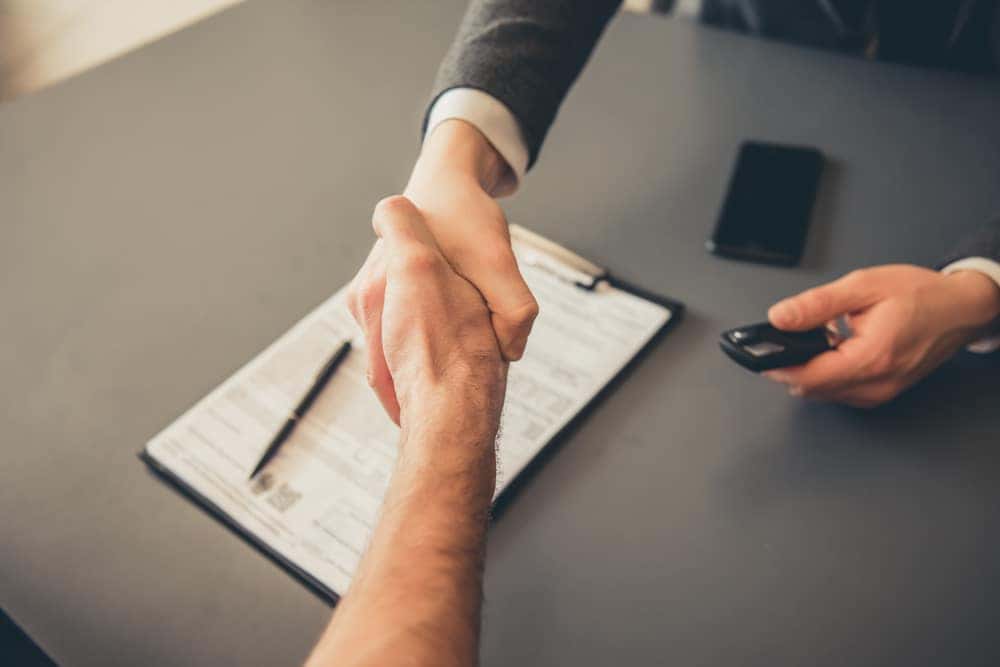 Getting behind the wheel of your next car is easier than ever before with our used car financing services. When you visit our finance center, you'll find a team of caring professionals ready to help you become an expert in used car finance. If you need an auto loan to finance your purchase, they have you covered.
Our financial consultants have many years in auto finance and will work hard to secure you the financing that you deserve, which means choosing a lender with terms and rates that fit your budget and lifestyle. When you're ready to get started, just complete our online credit application and let us take things from there!
We offer several online tools that make getting started from home easy. With our trade-in evaluator, you can get an estimate of what your trade-in vehicle is worth, so you know what to expect when you visit our dealership. With our payment calculator, you can play around with the numbers and plan out the optimal monthly payments.
OUR AUTO REPAIR SERVICES
To keep your used car running at its best, you'll need to maintain it according to the specifications in the owner's manual. Our skilled and experienced technicians can handle any work your car needs, including brake repair, oil changes, and transmission replacements. You're in good hands with us!
Even if you're not entirely sure what the problem is, bring your vehicle to us. Our technicians are trained, certified, and have access to the most cutting-edge diagnostic technology available. They'll figure out what's ailing your car and find an efficient, effective solution that'll get you back out on the road sooner.
For servicing that's even more convenient, our Land Rover Prepaid Maintenance Plans can be purchased when you buy a car from us or before your first service appointment with us. They include fluid, brake, and tire inspections, plus brake and wiper-blade replacement, and more. This package deal can get you even more value for your most essential repairs.
YOUR GENUINE OEM PARTS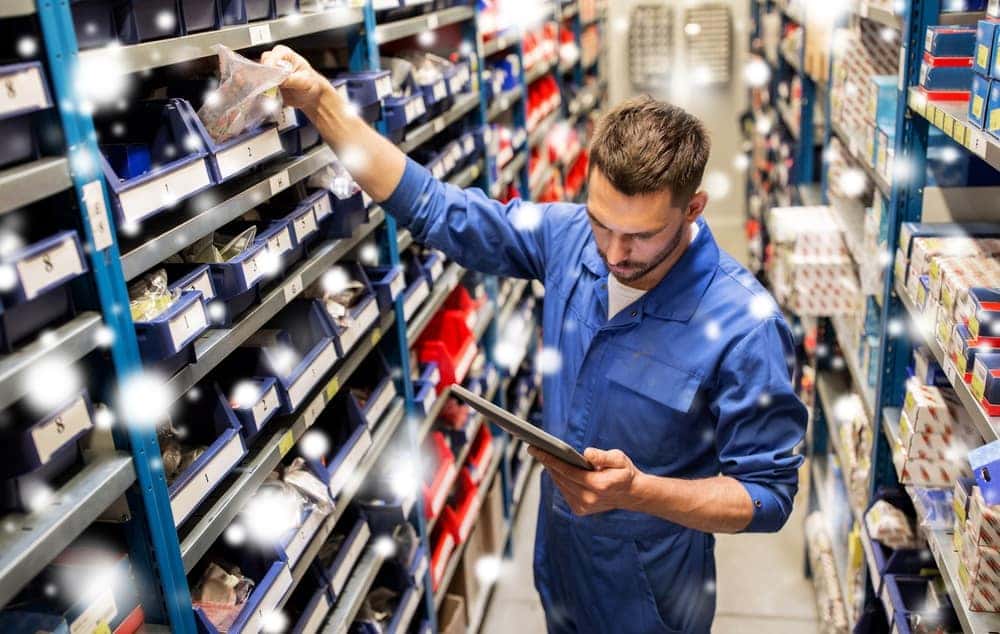 When you're having your vehicle repaired, you want to do all that you can to ensure quality and reliability down the road. That's why we use genuine OEM parts for all our auto repair work. By using the parts recommended by your vehicle's manufacturer—the same ones your car was originally built with—you can rest assured of a good fit and more durable repairs.
No matter your make and model, we'll get you the authentic OEM parts you need. If you're planning on DIY projects in the future, you can order all the parts you need for your car from our on-site parts center. Just place your order with us, and we'll let you know when it's ready for pickup!
BROWSE OUR USED CAR INVENTORY TODAY!
If you're looking for used cars near Albuquerque, NM, our used car dealer is the best place to find what you need. You can start your search on our website, where you can filter by make, mileage, color, and more by checking the right boxes on the search tool. When you find a car you like, schedule a test drive at Land Rover Albuquerque.
When you come in, our knowledgeable team can help you learn more about your top choices. They'll have you spinning a new (to you) set of wheels down the streets of Albuquerque in no time!