Creative & Delicious Wedding Bakeries in Albuquerque NM

Your wedding will undoubtedly be one of the biggest days of your life. You want it to be perfect, which includes having a beautiful and tasty cake for you and your guests to enjoy.
If you're still searching for a cake for your special day, then read through our list of the top wedding bakeries in Albuquerque, NM…
Specializing in 3D Cakes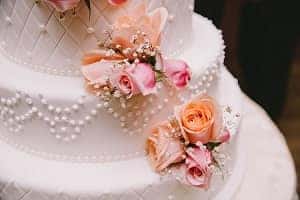 If you're looking for a uniquely designed cake, then you'll love Bizzy B Cakes. They specialize in 3D, sculpted, and custom cakes. No matter what you want for your wedding, they can accommodate a design to fit your needs.
Plus, they offer lots of tasty cake flavors. For instance, there's the popular Cloud Nine. This moist white cake is infused with an orange and berry sauce. It's then paired with an Italian, whipped cream cheese filling and fresh berries.
Discover lots of beautiful cake creations on the Bizzy B Cakes Facebook page.
Decorating Your Sweet Dreams
The Cake Boutique is where your wedding cake designs come to life. Whether your ideas are simple or one-of-a-kind, they'll transform them into the edible masterpiece that you envisioned.
Cake flavors range from German Chocolate to Lemon Poppyseed and Red Velvet. You also have your choice of filling, including Apricot, Bavarian Cream, and Pineapple Cream Cheese. To top it all off, you have several icing flavors, such as Butter Cream, Chocolate Ganache, and Lemon Butter Cream.
Visit The Cake Boutique on Facebook for a look at some of their custom cakes.
Where Style & Flavor Matter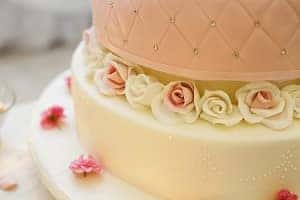 Simply Sweet by Darci focuses on providing fine specialty cakes and desserts. Each item is personally constructed by owner and award-winning pastry chef Darci Rochau.
Darci has a degree in baking and pastry arts from New York's Culinary Institute of America. She spent nine years designing and executing dessert menus at some of the best restaurants in the Southwest. She describes her creations as "simplistic, yet clean and elegant."
You'll definitely experience that when you visit here. Through a free consultation and one-on-one tasting, you'll be sure to get the perfect cake for your special day.
To learn more, contact Simply Sweet by Darci.
Get a Custom Creation for Your Wedding
If you're wanting a standout cake that's also delicious, then visit any of these wedding bakeries in Albuquerque, NM, today!