Learn to Love Exercise with a Personal Trainer near Albuquerque NM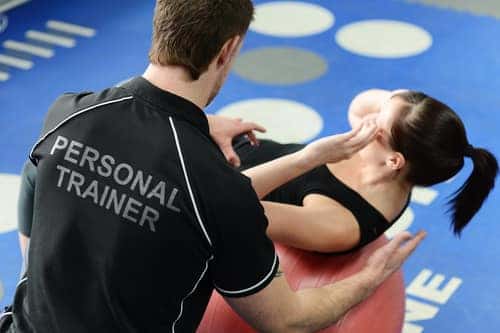 Working out is a great way to both gain strength and maintain a healthy heart. However, there may be a point when you've hit a plateau in your exercise routine. If so, you may want to consider hiring a personal trainer. They'll not only help you overcome obstacles, but they'll also show you how to work out in a safe and effective manner.
If you're not sure how to get started, let us help! Keep reading to discover our picks for the top personal trainers near Albuquerque, NM, and you'll be in great shape in no time.
Defined Fitness: Five Locations, Endless Ways to Get in Shape
Defined Fitness first opened in 1986 as an exercise facility for parents and employees of the neighboring preschool. As the need for a local gym grew, they opened their doors to the general public, soon after which they moved to a larger location in 1988.
Today, there are five locations that span over 179,000 square feet of workout space. No matter which one you visit, you'll get access to state-of-the-art equipment along with an aquatic complex with an indoor pool and hot tub.
You can also take advantage of their personal training sessions. A team of over 40 nationally certified trainers will challenge you to achieve your fitness goals and become the healthiest version of yourself!
Learn more on the Defined Fitness Facebook page.
Designer Bodies 'World Class Gym': Where You'll Get First-Rate Personal Training
Dwain Kindelberger founded Designer Bodies 'World Class Gym' when he became interested in bodybuilding. After transforming his own body, many people turned to him for training. In fact, he's recognized as one of the original personal fitness trainers to come out of Gold's Gym in California, back during the "Golden Era" of bodybuilding and fitness.
He opened this gym in 1991, and it's been thriving in Albuquerque ever since. Through various personal training sessions, you'll discover which exercises are best for reaching your specific goals. Plus, you'll learn them in such a way that they'll take unnecessary stress off your joints. The result is getting in great shape and doing so safely!
For more information, check out Designer Bodies 'World Class Gym' on Facebook.
Upward Motion Personal Training: Inspiring People to Look & Feel Their Best
The team at Upward Motion Personal Training works hard to help each client achieve a healthy, fit lifestyle. Their mission is simply to "inspire lives," and they'll do so in a supportive, positive environment.
Each personal training session is 30 minutes long, which means that you'll get twice the results at half the price and in half the time. There are three main areas that may interest you:
Weight loss: Help tone muscle and burn fat.
Injury rehabilitation: Help eliminate muscle and joint pain and ultimately increase your strength.
Athletic training: Increase performance without pain or injury to become the best athlete you can be.
See what past clients have accomplished on the Upward Motion Personal Training Facebook page.
Begin Your Fitness Journey near Albuquerque NM Today
If you're ready to get in the best shape of your life, the best time to start is now. To begin your physical and mental transformation, simply contact one of these personal trainers near Albuquerque, NM, today!