Get Your Sweat on at the Top CrossFit Gyms in Albuquerque NM

There are many ways to go about improving your health. You could go for a jog, swim in a pool, or take up a sport. However, if you're looking for something a little more intense, you could give CrossFit a try.
With CrossFit, you'll get versatile workouts that'll help you get in shape faster. You'll also have a solid support system that will encourage you to reach your fitness goals.
If you're looking to improve your overall health, then check out these top CrossFit gyms in Albuquerque, NM…
Where Fitness Is Fun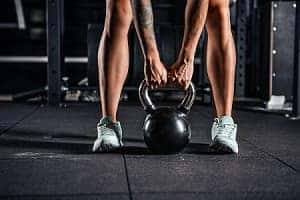 Bear Canyon CrossFit is New Mexico's largest CrossFit and fitness facility. They have a personal and vested interest in each of their athletes. Due to their sense of commitment, they offer great athletic and lifestyle coaching in a healthy and supportive setting.
Here, you'll work out in an energetic learning environment. You'll learn your physical capacity and will improve your health and athletic performance. In the end, you'll attain results that you thought were impossible.
Visit Bear Canyon CrossFit on Facebook for photos and videos of various workouts.
Constantly Varied Functional Movement
Big Barn CrossFit started in a makeshift gym within a little barn. In 2012, it grew bigger into a fully equipped 5,000-square-foot gym. Today, the facility is at about 12,000 square feet.
While the gym itself has gotten bigger, they still practice the simple principles of what CrossFit was founded on. Their program now also includes a USAW-registered Olympic weightlifting facility, along with a sports medicine and wellness facility.
For more information on all their services, visit Big Barn CrossFit on Facebook.
Transformation Carved in Stone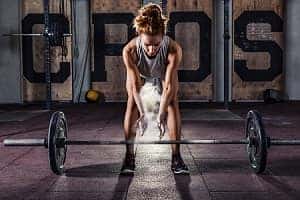 CrossFit Petroglyph was founded to help as many people as possible lead better, healthier lives. Their members are of all different ages and fitness levels, from first-time exercisers and young professionals to college athletes and grandparents. However, they're all achieving incredible goals with their bodies and minds.
Whatever shape you're in when you start out, they'll help you reach your goals. Their workouts of the day (WODs) will address any weaknesses, so you can fix them and get in the best shape possible.
Learn more on the CrossFit Petroglyph Facebook page.
Get in the Best Shape of Your Life
While CrossFit can be intense, it's best to take an introductory class, so you don't hurt yourself. To get started, just contact any of the above top CrossFit gyms in Albuquerque, NM, today!