Range Rover Velar Lease


The Range Rover Velar is a midsize SUV with lots of style and features to help make your drives around Albuquerque, Rio Rancho, and South Valley more enjoyable.
If you're interested in the vehicle but are unsure about a long-term commitment, leasing could be the right option for you.
To help you make that decision, our team at Land Rover Albuquerque created this Range Rover Velar lease guide. We'll go over a bit about this luxury midsize SUV. Then, we'll cover any lease offers that may be available. Finally, you'll learn what goes into leasing this automobile.
Read through the information below, then contact us when you're ready to get started!
About the Land Rover Range Rover Velar

As a luxury SUV, the Range Rover Velar offers a quiet and polished ride, impressive off-roading capabilities, and lots of interior space.
The Velar certainly feels composed on the city streets and highways. This is partly from the Intelligent Driveline Dynamics technology. It'll make sure the right amount of torque is transferred to the wheels, no matter which road you're on.
However, this vehicle is also more than capable of going off the beaten path. With a 9.9-inch ground clearance, the SUV can take on even the hilliest of terrains. Then, you have Terrain Response®, a system that optimizes the engine, gearbox, and chassis to match the demands of whatever environment you're currently traversing through.
If you're taking an on- or off-road trip, you'll no doubt want to bring along plenty of gear. Luckily, that's easy to do with the amount of cargo room you'll find in this vehicle.
There's 34.4 cubic feet behind the rear seats, then 70 cubic feet when that row is folded down flat. Add on the standard 40/20/40 split-folding back seat, and you're looking at the ideal combination of people and belongings.
To give you a better look at everything that this vehicle has to offer, our team at Land Rover Albuquerque has compiled this collection of reviews of the Range Rover Velar.
Benefits of Leasing a Range Rover Velar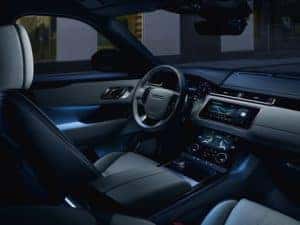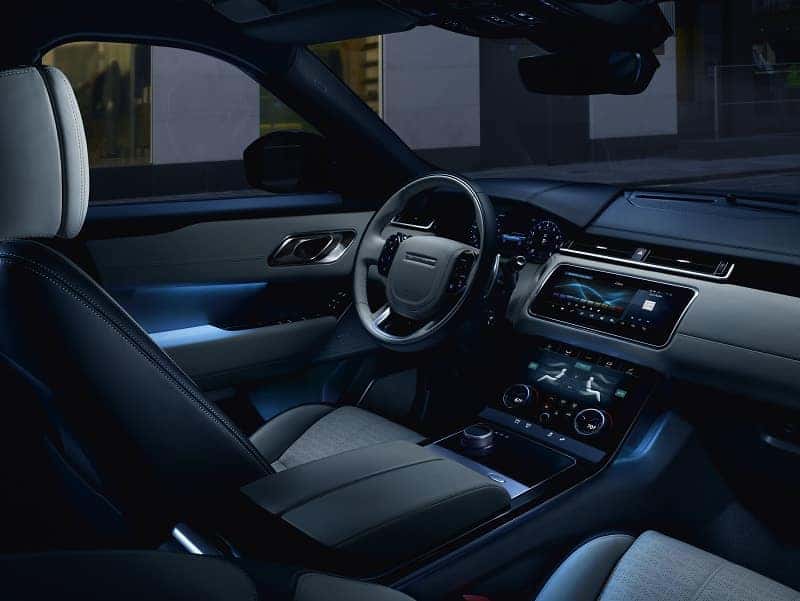 Leasing is a great option for someone looking for the latest features without making a long-term commitment. As a result, you can remain on the cutting-edge of the newest technologies and safety options at all times.
Another reason why many people choose to lease has to do with monthly payments. You generally pay less per month on a lease than if you finance the car. After all, you're only paying for the depreciation of the car's value along with taxes and fees. However, if you buy, you're paying off the entire car along with interest and other fees.
Furthermore, a leased vehicle is often still under warranty. Therefore, you can rest assured that you'll be covered if any unexpected maintenance or repair work comes up. However, with the vehicle being only a few years old by the end of the lease, it shouldn't need more than routine services.
Finally, you don't need to think about selling the car down the road. After a typical lease term (about three years), you have a few simple choices to make. You can exchange it and lease a new version of the model you were driving. You could exchange it and lease a different model entirely or you can buy your current lease. The choice is up to you!
Land Rover Range Rover Velar Lease Deals
If you want to lease a vehicle from our dealership, check out the current offers on our website. Our leasing deals are usual set at a special amount per month, usually for 36 months. You'll need to put down a certain amount at signing, but that's to help keep the monthly payments low. If you lease a Land Rover, you can take advantage of several benefits, including:
Selecting a new car every 24 to 48 months
Flexible lease terms, like turning the vehicle in early, if desired
Convenient lease-end options: At the end of the lease, you can either trade it in or buy it
These are just some of the many ways you can get an impressive automobile that fits your lifestyle.
Steps to Leasing a Velar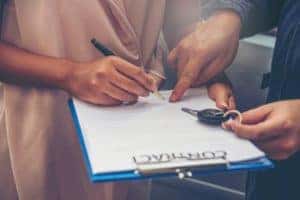 Before you can go ahead and lease this Land Rover model, you'll need to decide which one is right for you.
It comes in a variety of colors and trim levels. Therefore, it helps to test drive a few versions, getting a feel for each one's performance and features.
Once you've decided on a particular Velar, you can stop by our dealership to start the leasing process.
A member of our finance team will go over every part of the lease agreement in detail, which includes covering any lease deals that may be available. It also includes mileage packages and selecting the right one based on your everyday needs.
Finally, we'll go over various vehicle protection plans that you may want to add to your lease agreement. These plans are optional, but they cover a wide variety of auto services, which can be extremely beneficial to you.
If everything on the lease agreement looks good, then we'll just have you sign on the dotted line. Afterwards, you'll get a set of shiny keys and get to drive home in a brand-new Land Rover Range Rover Velar!
Lease a Range Rover Velar Today
If you want to lease a Range Rover Velar, contact our Land Rover Albuquerque Finance Center for more information.
We'll help you get the right lease terms for your needs. Plus, we'll make the process as easy and streamlined as possible, so you can drive around Albuquerque, Rio Rancho, and South Valley in a new Velar as quickly as possible.
So, don't wait. Contact us today to start the leasing process. We look forward to working with you!