Range Rover Lease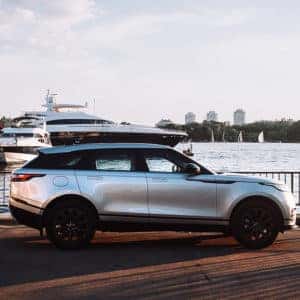 Once you've found your ideal Range Rover, you'll need to decide if you'd rather buy or lease it. For many, leasing has its advantages, including getting the latest available tech every few years.
Our team at Land Rover Albuquerque will give you more information on a Range Rover lease, including the benefits. Then, you'll want to contact us to see how you can lease a Range Rover near Albuquerque, Rio Rancho, or South Valley today.
Benefits of Leasing a Range Rover
Two benefits of leasing a vehicle have to do with payments. First, you'd be paying less initially. Many leases only need a small down payment or no money down at all. On the flip side, when you buy a car, you usually have to put down 20% of the total cost of the automobile.
You may also pay less per month for a lease than if you were to finance the same vehicle. With a lease, you're only paying for the car's depreciation. Since financing covers the entire cost of the car, you may end up paying 30% to 60% more each month.
Furthermore, lease terms usually only last about three years. Since you're driving around in a brand-new car for such a short time, you're usually covered by a warranty—and that means you wouldn't have to pay for any major repairs, if they do occur.
You also most likely won't need to replace any parts during the length of ownership. As long as you keep up with standard maintenance, such as oil changes and tire rotations, your Range Rover should be in peak performance for as long as you have it.
Finding a Range Rover to Lease
We have many models that you could lease, such as the:
Range Rover Velar
Range Rover Evoque
Range Rover Sport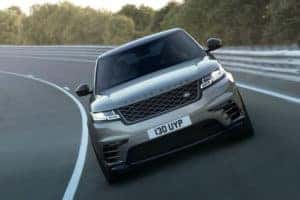 Take a look at our inventory online to see which models and trims we have available. Then, stop by our dealership to see these vehicles up close.
One of our staff members will be happy to get you behind the wheel of various models and explain how all their features work. You'll then get to test drive them to see which one you'll end up driving home.
Steps to Leasing a Range Rover
After you pick out a Range Rover to lease, you'll want to stop by our finance center to get the process started.
We'll cover any Range Rover lease deals that may be available to give you an idea on what you could be paying per month. If you have a vehicle to trade in, we can apply that value to the down payment for your convenience.
Then, we'll go over the mileage packages that you could get for your Range Rover, which is based on how many miles you drive every day. So, if you have a shorter daily commute, then 10,000 miles a year would cover that. Otherwise, you may want to opt for 12,000 miles or even 15,000 miles a year to avoid possibly paying any extra fees.
Once we've explained the mileage packages and gone over optional vehicle maintenance plans, we'll write up your lease agreement. Then, sign on the dotted line and drive home in a brand-new Range Rover.
Lease a Range Rover Today
If you're interested in leasing a Range Rover, then contact Land Rover Albuquerque. We'll help you pick out the right model. Then, we'll guide you through each step of the process and let you take the vehicle for a test drive. Soon, you'll be driving home to Albuquerque, Rio Rancho, or South Valley in an impressive luxury automobile.