Must-Try Pizza near Albuquerque, NM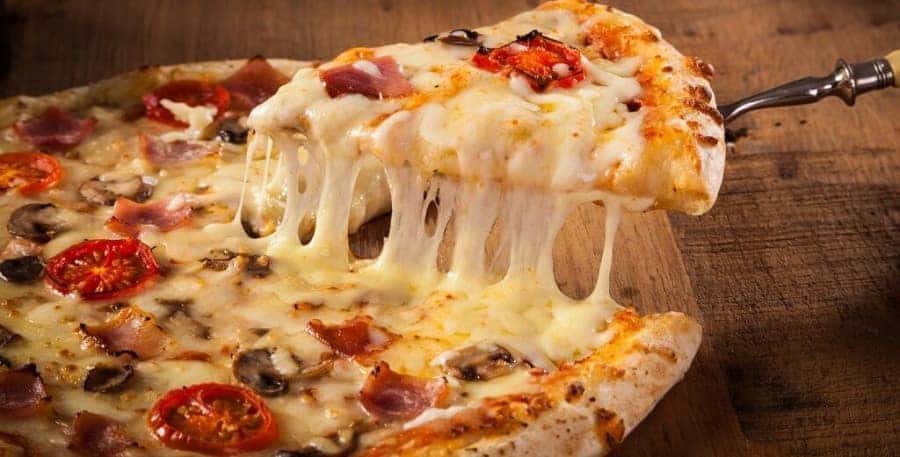 Satisfy your craving for a hearty deep-dish pie or a light and flaky thin crust by sitting down for a meal at these must-try pizzerias near Albuquerque, NM. The always-delicious toppings at these eateries pair nicely with the flavorful sauce and fresh dough used to make every pie.
Whether you're a pizza connoisseur or you just enjoy a slice every now and again, you'll want to visit these top pizzerias.
Farina Pizzeria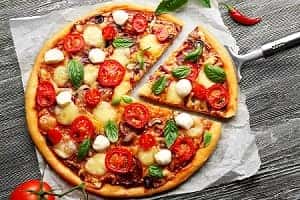 The welcoming staff at Farina Pizzeria will instantly make you feel like family, then they'll serve you a heavenly slice of your favorite pizza. Each of their signature pies is hand-crafted with care and features only fresh ingredients.
The Formaggio di Capra is an instant classic, featuring mozzarella and farmhouse goat cheese with leeks, scallions, and pancetta all expertly baked into the pie.
The Funghi is another crowd pleaser. It's topped with mushrooms, fontina, tallegio, mozzarella, thyme, and shallots. As your mouth begins to water, grab a craft beer or sculpted wine to pair with your entrée.
The local community is nuts for Farina. You can check out some happy customer reviews by visiting the Farina Pizzeria Facebook page.
Luigi's Restaurant & Pizzeria
The old-school approach to pizza making at Luigi's Restaurant & Pizzeria has resulted in a bevy of classic, tasty pies. The dough at this pizzeria is always hand tossed, and the chefs ensure that every aspect of their flavorful dishes is crafted with precision.
The gourmet pizzas at this charming Italian restaurant are headline attractions. They include the Pesto Pizza, Pizza Bianca, Carne Adovada, Chopped Clam, and of course, Luigi's Signature Pizza, which is deep-fried and baked with sauce, artichokes, prosciutto, and cheese.
You'll also want to snag a dessert before you leave. You can't go wrong with the cannoli, spumoni, or delicate chocolate mousse.
To get updates on events, specials, menu items, and much more, visit the Luigi's Restaurant & Pizzeria Facebook page.
Straight Up Pizza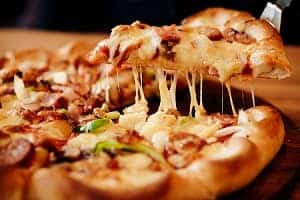 Straight Up Pizza creates multiple appealing pies that blend traditional New York–style pizza with a signature New Mexican edge. This combination has resulted in a menu featuring scrumptious options.
If you're going for a specialty pizza, the Firebird is a game changer, especially if you enjoy bold ingredients and a spicy kick. The Lean Dream will appeal to a more mellow crowd, as this delightful pie features chicken, feta cheese, mushrooms, red peppers, and organic baby spinach.
To complement your meal, try the crisp Greek salad or order some wings with barbecue, chipotle, garlic parmesan, or hot buffalo sauce.
The scene at Straight Up Pizza is always vibrant and fun. Get more information on this pizzeria by visiting the Straight Up Pizza Facebook page.
Enjoy a Slice of Deliciousness at These Pizzerias near Albuquerque NM
As long as you enjoy pizza, you'll enjoy these premier pizzerias. So whether you want meat lovers or veggie, it's time to grab a slice of deliciousness now!