Mazaya Café: Serving Mediterranean in the Heart of ABQ

The Brick Light District is a great place to live and have fun. These apartments with their distinct red brick design are surrounded by shops and restaurants, including Mazaya Café.
Whether you're a resident or guest of the Brick Light District, you'll want to stop by this eatery for some tasty Mediterranean food.
Keep reading this local spotlight to discover everything that the restaurant has to offer. Then, be sure to stop by for lunch or dinner with family and friends.
About the Café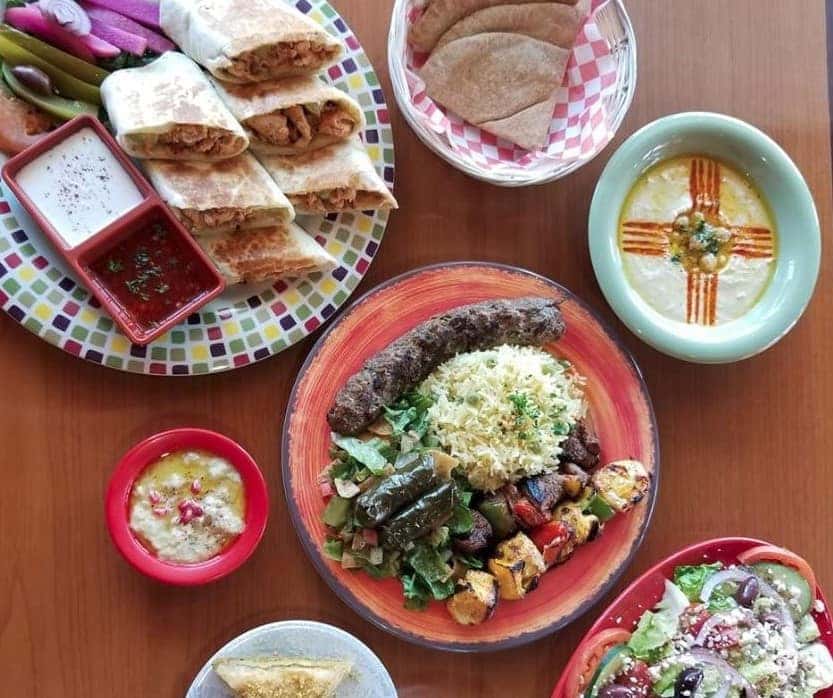 Mazaya Café is all about serving fresh, healthy food in a family-friendly environment. No matter if you want takeout or a full-dining experience, you're sure to get a tasty meal that'll have you wanting to go back for more.
They're open every day for lunch and dinner. Plus, it's very kid-friendly, so the little ones can join in on the fun! If you want to get out of the house during the week, stop by on a Monday, Tuesday, or Wednesday. It's on these evenings that groups of five or more will get a special discount on a good dinner.
Kebobs, Wraps & More
Now you may be wondering what to eat here. Luckily, there are plenty of options to satisfy your appetite. Here are some ideas for your next meal!
Appetizers: Hummus, Crispy Falafel, Lentil Soup, and Greek Salad.
Wraps: Chicken Shawarma Wrap, with marinated and flame-broiled shawarma wrapped in freshly baked tortilla bread. Served with garlic sauce, chili sauce, fries, and pickles.
Kebobs: Mix and match any three kebobs (like beef, lamb, and veggie) and get rice, spiced onions, tomatoes, hummus, and pickles on the side.
Platters: Falafel Platter, which consists of six pieces of falafel served with hummus, tomatoes, romaine lettuce, pickles, and pita bread.
Don't forget about dessert! Baklava, Burma, and more are available for a sweet touch at the end of a meal.
Enjoy Some Tasty Mediterranean Cuisine Today
If you're around the Brick Light District for a fun day out, you'll want to stop and eat at some point. So, stop by Mazaya Café and get some fresh and delicious Mediterranean food today!
Check out their Facebook page.