How Gravitate Draws in Business Professionals

If you work in an office setting, there's a good chance you've been to a meeting or two. These are great for learning new skills, brushing up on some basics, or collaborating on innovative ideas.
But what if you wanted to branch outside the office? Maybe you need a bigger space to hold a special event. No matter the reason, Gravitate can provide a one-of-a-kind meeting space.
We'll tell you how in this local spotlight. Discover exactly what this company has to offer, then reach out to book a room.
Like on Facebook | Follow on Instagram
What Is Gravitate?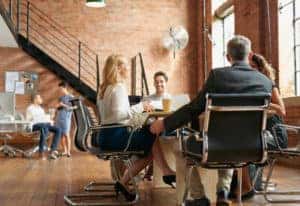 Gravitate is a place "where people go to make great things happen." What does that mean, exactly? It means this all-inclusive space is for business-people to hold meetings.
It's more than that, though. According to the people behind Gravitate, they want these meetings to "launch groundbreaking initiatives" or to "motivate the next generation of leadership."
So, they've created an environment to make these ambitious goals happen. Whether you're hosting a retreat, speaker engagement, or sales training, you can do so here with all the amenities you could possibly need.
Offering a High Level of Convenience
First, they make sure to have everything you need before the meeting even starts, including free onsite parking and your room set up to exact specifications.
You'll also receive first-class service every step of the way. Need ergonomic worktables and chairs? You got it. Want a light-filled suite with city views? It's yours.
Additionally, you'll have all the equipment necessary to hold your meeting. This includes such technologies as:
Laptops
TruFIBER 50Mb/s highspeed internet
Ceiling-mounted HD projector and screen
You'll also receive assisted listening devices, if needed, so that everyone can easily participate.
Comforting Ways to Keep You Inspired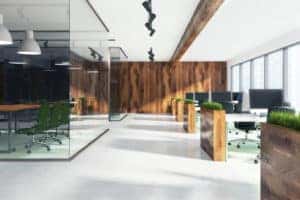 What's also great about Gravitate is that they keep your work gatherings fun. This is done in several ways, starting with the comfortable rooms that they provide.
You'll receive complete privacy for your meeting. Plus, you can have up to 60 people for a seated classroom or banquet-style meeting, as well as 120 people for a reception-style service. No matter what type of gathering you're hosting, you can easily fit all your guests.
Furthermore, everyone can enjoy unlimited coffee and hot tea throughout the meeting. You can even get them a nice lunch, as Gravitate offers catering assistance.
They work with a variety of local eateries, including:
The Grove Café & Market
Slate Street Café
Taste Boutique Catering
This is so clients can munch on healthy and tasty food while they learn something new.
Hold Your Next Meeting at Gravitate
You're invited to "meet, think [and] do" at Gravitate. So, don't wait. Contact them to book your space at this meeting home today!