Italian Restaurants near Me Albuquerque, NM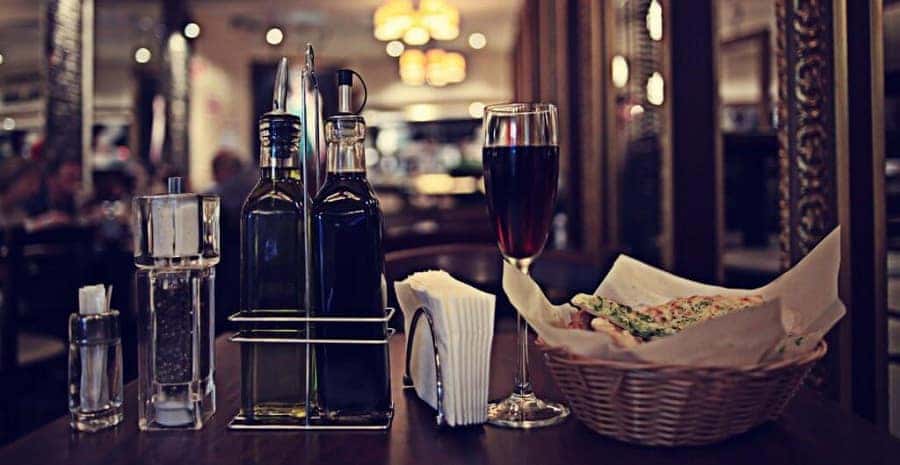 Italian food is popular for many reasons: It's simple, high quality, and the ultimate in comfort food.
If you're looking for tasty Italian near me in Albuquerque, then check out the following local restaurants:
Creative Italian Food in an Eclectic Environment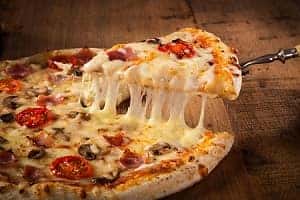 Saggios is a unique family-owned and -operated pizzeria. Here, they take pride in preparing Italian food from scratch and serving it in a fun and eclectic atmosphere.
When you step inside, you'll find lots of strung lights and plants around the restaurant. Plus, the ceiling is painted to look like a blue sky with white, fluffy clouds.
But the decorations are just one part of this eatery. You'll also find lots of tasty food. Since this is a pizzeria, you have to get one of their gourmet pizzas. Try the Mediterranean Pizza, with olive oil, Roma tomatoes, Genoa salami, Kalamata olives, feta, oregano, and pesto.
Discover more menu options on the Saggios Facebook page.
All-You-Can-Eat Italian Food Bar
Tomato Café has been locally owned since 1993. The cooking style is a little different. Rather than cooking in a back kitchen, the food is prepared right in front of you.
But this café does more than simply serve you healthy and delicious food. They love feeding the hungry and homeless, too. In fact, since 2001, they've donated more than 500,000 pounds of food to Desert Harvest Food Rescue.
If want some pasta and meatballs for dinner, you'll first want to pick the type of pasta you want. Choose between rotini, linguini, or whole wheat spaghetti. Next, comes the sauce. There's marinara, mushroom, alfredo, green chile alfredo, and cheese sauce. Round out the dish by choosing between beef/pork meatballs and all-beef meatballs.
Visit Tomato Café on Facebook for photos of all their delicious-looking food.
Modern Italian Bistro with a Full Bar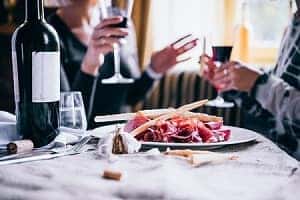 At Zullo's Bistro, you'll find yummy food, great drinks, and fun events. There's happy hour every weekday and even on Saturdays. You can also enjoy karaoke on Thursday nights and live music or a DJ on Friday and Saturday nights.
If you're not super hungry, get the grilled cheese and tomato soup appetizer. Mini bacon grilled cheese sandwiches are served with a green chile marinara dipping sauce.
For something heartier, try the meat lasagna. It comes with five layers of grass-fed beef, Italian sausage, ricotta, and basil sauce and is baked to perfection.
Be sure to pair any of their dishes with a glass of wine or a hand-crafted cocktail. For more information, visit the Zullo's Bistro Facebook page.
Mangia!
No matter which Italian restaurant in Albuquerque you venture to, you'll have a great meal and an all-around good time.
So don't wait. Make your lunch or dinner reservation today!