Get Lost in the Comics at Astro-Zombies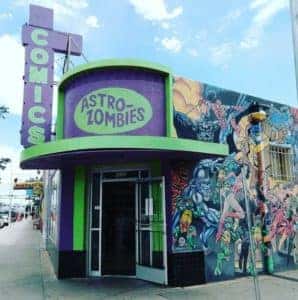 Whether you live in Albuquerque or are just passing through, you may want to ignite your inner geekdom with a visit to Astro-Zombies.
This comic book shop has everything you need to add to an ever-growing collection that you may or may not have.
We'll tell you everything you need to know about this store in our local spotlight. Then, be sure to stop by and start browsing their selection today.
The Shop's History & Accolades
Astro-Zombies has been around for about 20 years, providing comics, graphic novels, and more to Albuquerque residents and visitors.
Many people recognize this store as being one of the best in the area. In fact, it's been voted the "#1 Comic Shop in Albuquerque" 18 years in a row. They've even been acknowledged as being the "#2 Record Store in Albuquerque"–not too shabby for a comic bookstore!
As you walk inside, you'll be hit with a flood of books, toys, and more. Almost every square inch of the walls is covered, and there are various glass cases located throughout the store.
Plus, the staff members know everything there is to know about comics. Whether you need help finding a specific issue or are looking for recommendations, they'll gladly point you in the right direction.
Various Items to Buy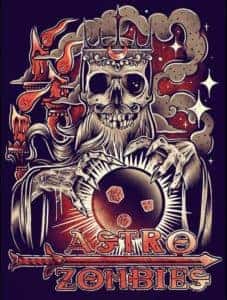 The shop certainly has plenty of comics to choose from. What's even more impressive, though, is that they carry lots of exclusive issues, such as:
The Amazing Spider Man 666
GI Joe Origins #12
Godzilla Kingdom of Monsters #1
Many of these special comics feature covers designed by various artists. You could even purchase an issue signed by that artist to keep as a collectible!
Furthermore, you could buy figures from popular books, movies, and TV shows. If you're looking for figurines from Batman, Alien, or Star Wars, you're sure to find them here.
Other items for sale include:
Clothing
Graphic novels
Skateboards
Wallets
Never Miss an Issue
For the hardcore comic book fans out there, we highly recommend taking advantage of the store's subscription service.
How it works: Fill out a previews order form, or email the shop with the titles that you're interested in. Then, schedule when you'll pick up your order or have it delivered to you. You can then keep track of your list and add or delete titles as needed.
You'll never miss an issue, and you can also save money on books, statues, and more!
Visit This Historic Nob Hill Shop Today
The inventory at Astro-Zombies sounds impressive, so you'll really want to experience it up close and in person.
To do just that, be sure to stop by this Albuquerque, NM, comic shop today!