Candy Shops near Me: Albuquerque NM

Whether you're looking to get some candy for your kids or sneaking it for yourself, these top candy shops in Albuquerque are sure to help you find your favorite treats. From chocolates to taffy to traditional hard candies, these three stores have everything you could ever want.
Read on to learn more, and be sure to swing by these shops to satiate your candy craving!
The Candy Lady: a New Mexico Tradition for Over 30 Years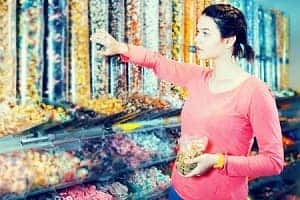 With over 20 flavors of fudge, a wall of licorice, and unique flavors local to New Mexico, The Candy Lady has been an iconic purveyor of candy in Albuquerque for over 30 years. Starting each candy from scratch using a secret family recipe, you can be sure that whatever sweet you choose is made from fresh, high-quality ingredients.
The New Mexico staple aims to accommodate all their customers by offering gluten-free and sugar-free versions of classic candies. They even allow you to order from their extensive collection of goodies online! Be sure to check out all their custom designs on their Facebook page…
Location: 424 San Felipe NW, Albuquerque, NM
ChocolateDude: a Down-to-Earth Albuquerque Chocolate Shop
We all know people who say…"I don't really like candy, I'm more of a chocolate person." Well, the ChocolateDude is a must stop in Albuquerque. Plus, you can wash your dessert down with a tantalizing selection of Portland style espresso and coffee drinks.
How does one become the ChocolateDude, you ask? They make all of their chocolates and other goodies fresh daily with high-quality ingredients, patience, and love! If you're a chocolate fiend, be sure to order some fudge, truffles, nut clusters, or one of their other options online today.
Location: 3339 Central Ave. NE, Suite E, Albuquerque, NM
Buffett's Candies: Candy That's Made to Eat, Not to Keep!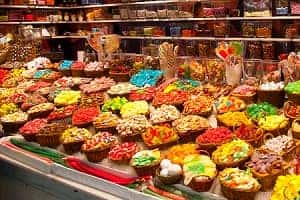 Family owned and operated since the 1950's, Buffett's Candies is a staple of the Albuquerque community. With a slogan of "Our candy is made to eat – not to keep," it's clear that this candy shop is incorporating the best ingredients and ample amounts of passion into their recipes.
Over the years, they've become widely known for their use of piñon nut in their tasty creations. The piñon nut has a distinct and unique flavor, and Buffett's promises to never substitute any other nut. Be sure to stop by their store for a selection of their family favorites: piñon candies, chocolates, brittles, nuts, and caramel corn.
Location: 7001 Lomas Boulevard NE, Albuquerque, NM
Stop by these Candy Shops near Albuquerque!
No matter whether you prefer fudge, or toffee, or nut clusters, or even rock candy, these three candy shops in Albuquerque are perfectly equipped to satisfy your sweet tooth. Don't wait, stop by today!