Brake Repair near Me

If you need brake repair near me, our team at Land Rover Albuquerque is here to help. Continue reading to learn how our maintenance and brake services can make your ride safer and more reliable around Albuquerque, Rio Rancho, and South Valley.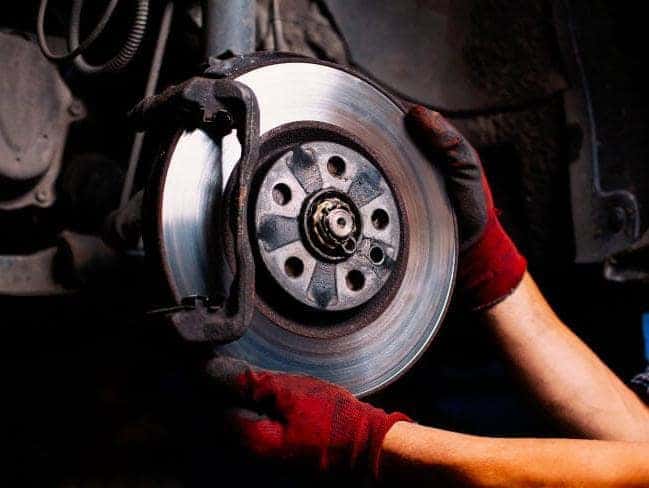 Schedule brake repair near me today!
What to Do About Squeaking Brakes?
Why Does My Car Shake When I Brake?
The Benefits of Brake Repair
When it comes to vehicle maintenance, you'll see huge benefits from addressing minor problems before they grow into more serious ones. You won't just get a more secure and dependable ride. You'll also save on repair costs in the long run.
Every vehicle has different maintenance requirements, so you should check your owner's manual to see how often your car needs brake service. Our brake specialists excel in servicing Land Rover vehicles, but we do top-notch work on a wide array of makes and models.
Signs You Need Brake Repair
Regardless of whether it's time for scheduled maintenance, you should always watch for these warning signs of brake wear, so you can find a fix as soon as possible…
Brake pedal is harder to use: Does it seem like you need to press the brake pedal down farther than usual to get the car to stop? Or is the pedal vibrating or resisting your pressure? It probably needs repair.
Braking pulls car to the side: If using the brake pedal affects the direction of your car, you might have worn brake pads or brake cylinder issues. Either way, it's time for an inspection.
Grinding or squealing brakes: Your brakes shouldn't be making strange noises. Schedule service immediately if you notice grinding or squealing, which could relate to the brake pads or calipers.
If you notice these issues, bring your car in for servicing—we'll find and fix the problem.
Brake Services near Albuquerque
When you visit our Albuquerque service center for brake repair, you can rest easy knowing that your repairs are in the capable hands of our factory-trained specialists. We'll work on your car with the same care we'd use on our own, and we use only genuine factory parts for quality repairs.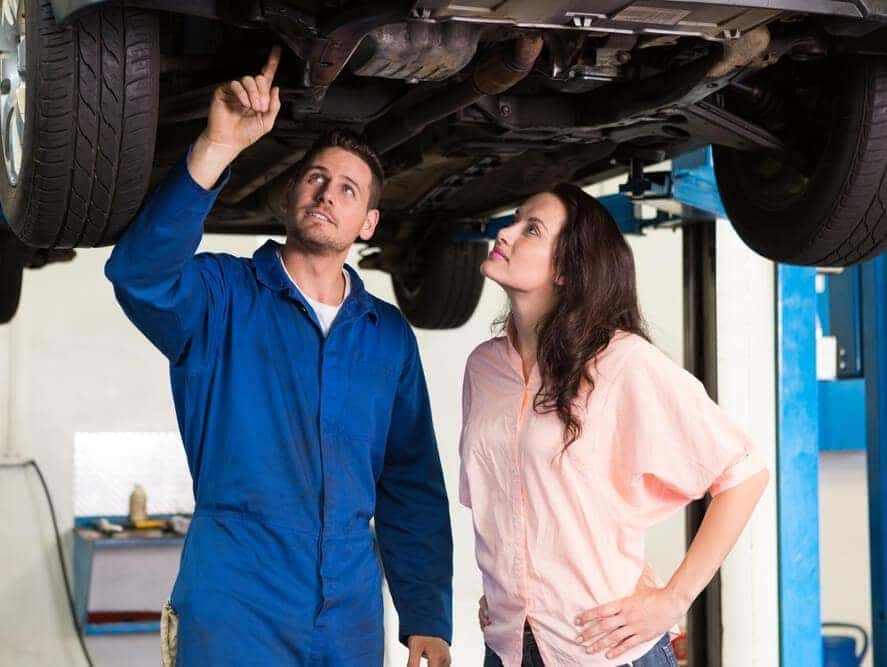 Routinely scheduled maintenance is important, and our prepaid maintenance plan can help you follow a servicing schedule while saving up to 25% of what you'd spend on a pay-as-you-go basis. Our plan includes the following brake repair items:
Front/rear brake pads (set)
Front/rear brake rotors (set)
Front/rear brake wear sensors
When your brake system starts to wear out, and you need replacement parts, our technicians are here to diagnose the problem and find the right solution.
Schedule Brake Repair near Me
If you need brake repair near Albuquerque, Rio Rancho, and South Valley, schedule a service appointment online now! Tell us a little more about your car and the repairs you think it needs, or select an appointment time immediately if you're in a hurry.
For brake repair and more, Land Rover Albuquerque is the place to go! We'll handle all your services and can even advise you on the proper maintenance schedule for your vehicle.