Best Food Trucks near Albuquerque NM
Food trucks combine the best of both worlds—the convenience of mobile food with the quality of a restaurant-cooked meal. What isn't there to love? That's why we've created this guide to the very best food trucks around Albuquerque, NM. Check them out and let us know what you think!
Conchita's Cafe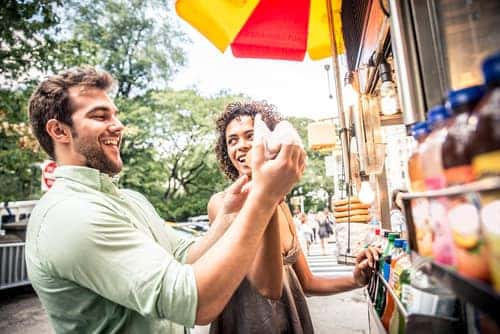 At Conchita's Cafe, fresh food and simple, elegant presentation are the names of the game. The latter in particular makes for a mouthwatering Instagram account, so log on there to get a (virtual) taste of what they're all about. We can promise you this—you'll see photos of things like their Avocado Turkey Wrap, Breaking Blue Hamburger, All Beef Hot Dog, and even their Prickly Pear Lemonade.
If you're interested in having their food truck drive to your business or event, reach out to them ASAP!
Street Food Institute
Why do people love street food so much? Here are some reasons according to the Street Food Institute (SFI):
It's quick and typically inexpensive.
It allows you to support small businesses.
It enables you to experience both local and exotic flavors.
Those all sound like great reasons to us. In addition to putting out food trucks all over the Albuquerque area, the SFI provides students and food truck operators with all the training they'll need. Regardless of whether you're interested in stuffing your face or stuffing your brain, you can get connected with them on Facebook.
Urban Hotdog Company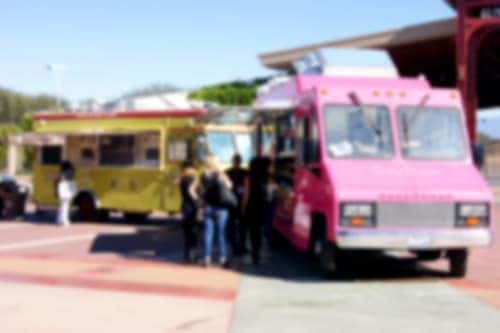 For the grand finale, you have the Urban Hotdog Company—a place that's all about putting a new spin on an old favorite. From the Crunchy Onion and Le Blue to the Bánh Mi and Spicy Rooster, these certainly aren't the dogs that your grandfather used to throw on the grill. Trust us.
Look—we're not saying that your grandfather's hotdogs were bad; not at all. We're just saying that these are, well, better. Follow them on Twitter to find out where they'll be today, tomorrow, and beyond!
Browse the Rest of Our Blog to Discover Other Things to Do in Albuquerque NM
Just because you love Conchita's Cafe, the Street Food Institute, and Urban Hotdog Co. doesn't mean that you want to eat from a food truck for every meal. We encourage you to look through the rest of our articles to learn about traditional restaurants,