These Are the Best Donut Shops near Albuquerque NM
Donuts are loved for many reasons. They're sweet, go great with coffee, and make your inner child happy. Plus, they're easily accessible and can be enjoyed first thing in the morning or late at night.
If you're wanting one at this very moment, then continue reading to discover places for the best donuts near Albuquerque, NM…
Bristol Doughnut Co.: Small Shop with Big-Flavored Donuts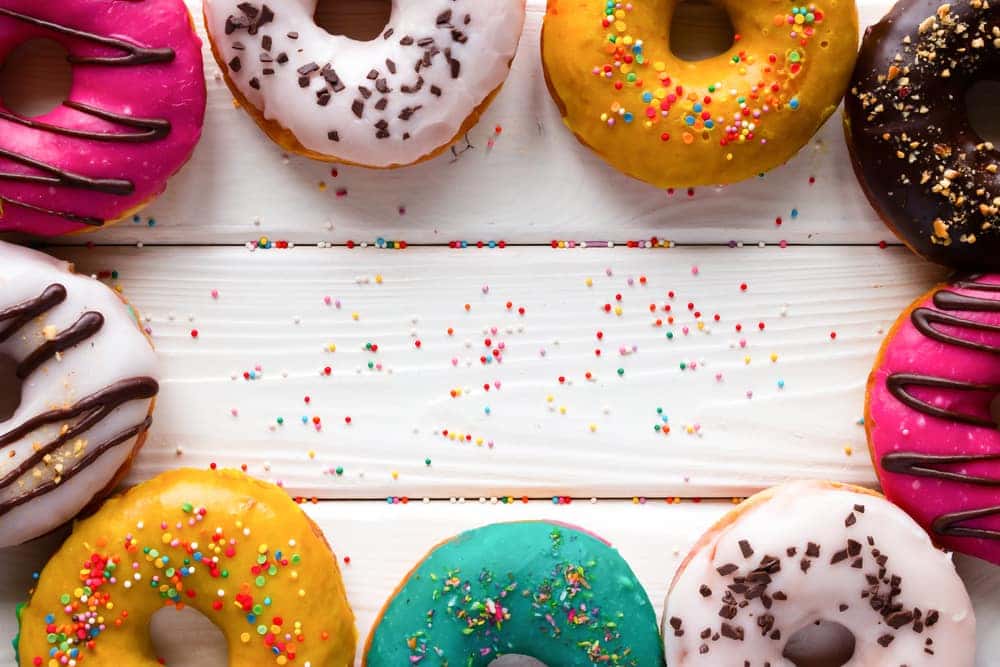 Bristol Doughnut Co. is unique in its location and selection of donuts. It's actually found inside a Spur Line Supply Co. Travel to the back of the store, and you'll find donuts made fresh every day. They're big, dense, and full of flavor. However, you'll want to get there early. They only make a small batch each day, so once those are gone, that's it for the day.
However, we think the trip there is well worth it. With flavors like Chile Lime, Lavender & Vanilla Bean, and S'mores, there's always something unique to try here.
Check out Bristol Doughnut Co. on Facebook for a look at some of their one-of-a-kind treats.
Donut Mart: The Place for a Fresh-Made Breakfast Treat
Donut Mart has five locations in the Albuquerque area, with each one serving smoothies, breakfast sandwiches, and bagels.
However, it's the donuts and coffee that are the star of the show. They have various hot and iced coffees that pair perfectly with any donut you choose.
They have Original Donuts in flavors, such as Cookies & Cream and Peanut Butter Jelly. There are Fancy Donuts, like Chocolate Eclairs or Maple Long Johns. Then, there are Premium Donuts in flavors like Chocolate Cinnamon Roll with Nuts.
For more information, check out Donut Mart on Facebook.
Rebel Donut: Where You'll Find Your Perfect Donut
At Rebel Donut, they know that one person's perfect donut isn't the same as someone else's—that's why they're all about options.
Here, you'll find yeast donuts and cake donuts with a variety of glazes and toppings. Plus, each one is made by hand, so you know a lot of love went into making these baked goods.
There are the Usual Suspects, ones that are found in the store year-round. Guest appearances are found in the donut case from time to time, and The Radicals are for the true rebel customers. These unconventional creations make a rare appearance. However, with flavors like Chocolate Potato Chip, Moon Pie, and Pad Thai, you'll definitely want to snatch them when you see them!
Take a look at some of their crazy flavors on the Rebel Donut Facebook page.
Satisfy Your Donut Craving Today
When you're wanting something cakey and sugary, only the best will do. So, don't wait. Stop by any of these donut shops near Albuquerque, NM, today!