Best Bakeries near Albuquerque
The smell of homemade bread, cakes, and cookies is virtually incomparable. And if you're a baked goods connoisseur, you might be on the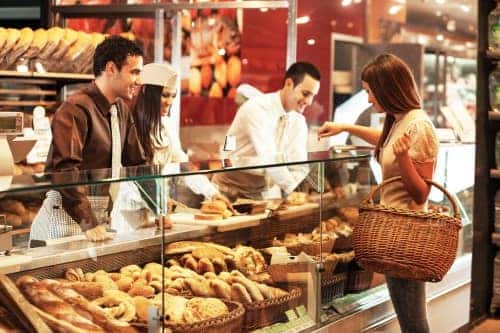 hunt for the best bakeries in the Albuquerque area. Not to worry, sweet searchers. We've done the arduous, hands-on research, and have narrowed down the three best bakeries near Albuquerque, so that you can cut right to the chase—or, taste—and see which bakery has the goods you've been looking for.
Golden Crown Panaderia
Established in 1972, Golden Crown Panaderia has been keeping residents in the Albuquerque Old Town area happy with their baked goods for years. As a family-owned and -operated business, Golden Crown has developed and expanded tremendously while maintaining their old-fashioned bakery style. From sandwiches on their homemade breads, pizzas, salads, fruit smoothies, milkshakes, pastries, cookies, tea, and even beer on tap, you'll find exactly what you're looking for at Golden Crown Panaderia.
Q's Cakes & Sweets Boutique
If you like baked goods made with love down to the last detail, check out Q's Cakes & Sweets Boutique. Whether you're looking for a wedding cake or a birthday cake, you'll find the same amount of time and detail put into every item you get from this unique bakery. Not to mention, the owner of Q's, Queneesha Meyers, is a veteran of the U.S. Air Force, and donates desserts from the bakery to fundraisers on Kirtland Air Force Base. Stop into Q's Cakes & Sweets Boutique for your cake, cookie, and all other sweet needs!
The Burque Bakehouse
The Burque Bakehouse is the epitome of the phrase "big things come in small packages." For the past two years, the Bakehouse has brought its goods to its stand at the Downtown Grower's Market and the Rail Yards Market. Their "small batch" philosophy and use of local ingredients allow customers of the Burque Bakehouse to know that their baked goods are made with the highest quality care and service. Check out their website to see where they'll be next! Whether you're looking for some homemade bread, a cake for your next event, or baked goods made from local ingredients, these Albuquerque bakeries will be sure to do the trick!